Professor Rob Parton is the only Australian who will this year join a global community of leading researchers.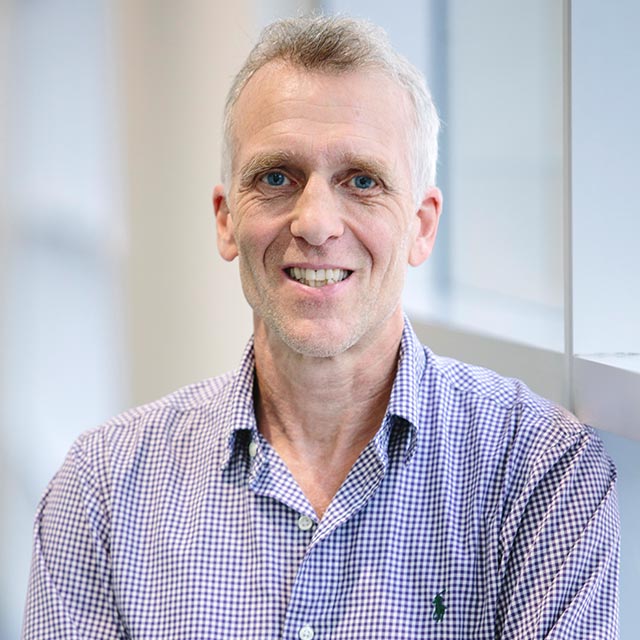 He has been elected an Associate Member of the European Molecular Biology Organization (EMBO), which promotes excellence in the life sciences in Europe and beyond.
Professor Parton and his group study the formation and function of cell surface domains called caveolae, the pathways followed by nanoparticles as they enter cells and the role of lipid droplets in protecting cells against pathogens. 
Associate Members are scientists who reside outside of EMBO's member states at the time of their election.
Professor Parton said his career-long association with European science had come full circle.
"I've always had very strong links with the European community – I was an EMBO Postdoctoral Fellow, a position that really gave me my start in science," he said.
"I worked in Germany for nine years and formed a great network of collaborators, whom I still work with today all these years later; I've also hosted EMBO Fellows here in my lab in Australia.
"So, I feel very strongly about supporting EMBO and their mission, and it is a great honour to be elected – I'm very grateful to the people who nominated me, and to all my lab members and collaborators past and present."
EMBO Members and Associate Members use their expertise to strengthen the life sciences research community through fostering collaborations, mentoring other researchers, guiding policy and EMBO initiatives.
Fiona Watt, EMBO Director, congratulated the 69 newly elected Members and Associate Members.
"These remarkable scientists have unravelled molecular secrets of life, deepened our understanding of health and disease, and are paving the way for further discoveries and innovations. 
"Their achievements reinforce the critical role that life science research plays in the lives of citizens across Europe and the world."
Professor Parton is the third IMB researcher to be elected an Associate Member of EMBO, joining Professors Jennifer Stow and Peter Visscher, and one of only 10 Associate Members living in Australia.
He is a Laureate Fellow of the Australian Research Council and a Fellow of the Australian Academy of Science, and has received three Excellence Awards from the National Health and Medical Research Council.