A University of Queensland researcher will join the ranks of eminent scientists from around the world following his election as a Fellow of the Royal Society of London.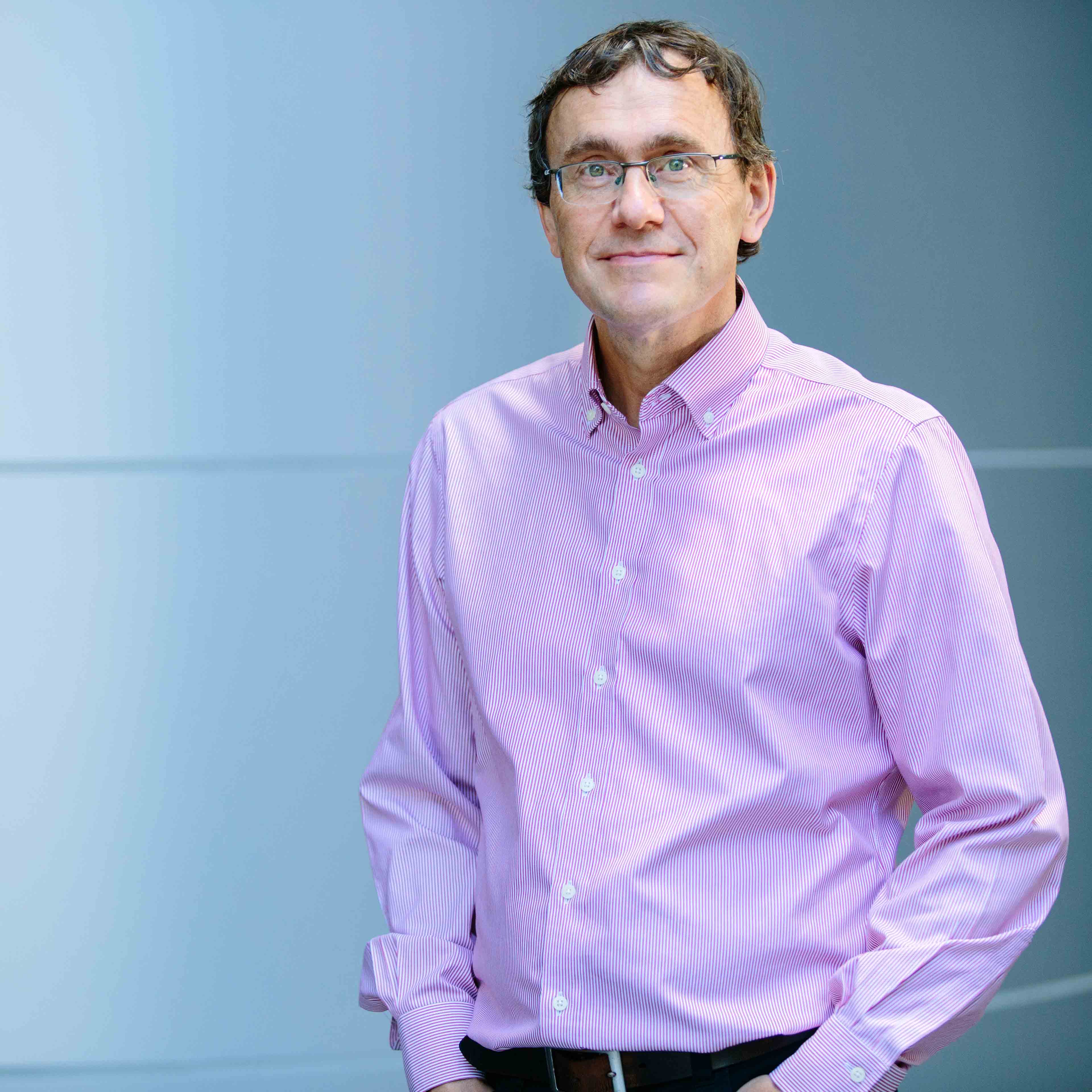 Professor Peter Visscher, from UQ's Institute for Molecular Bioscience and Queensland Brain Institute, said he was incredibly honoured to be elected a Fellow of such an esteemed society. 
"Scientists are driven by making discoveries and the sense of achievement when getting peer recognition for them," he said.
"Being elected as a Fellow in the oldest learned society in the world, founded in 1660, is such a humbling honour.
"I have been fortunate to have stood on the shoulders of giants in my field of research, but I also benefitted greatly from crowd surfing on a sea of wonderful students, postdocs and collaborators."
UQ Vice-Chancellor and President Professor Peter Høj said Professor Visscher was an outstanding scientist who had made key advances in understanding quantitative genetics.
"Professor Visscher has developed and applied statistical methods aimed at understanding how the differences in our genetic sequence contribute to variation between individuals, including our risk of disease," Professor Høj said.
"His research can be applied to medicine, evolutionary biology and agriculture, and I warmly congratulate and commend Professor Visscher on achieving this singular honour in world science."
The Fellowship of the Royal Society is made up of the most eminent scientists, engineers and technologists from the UK and the Commonwealth. 
Past Fellows elected include luminaries such as Sir Isaac Newton, Sir Stephen Hawking and around 80 Nobel Laureates, such as Australia's Professor Elizabeth Blackburn AC and Professor Barry Marshall. 
UQ scientists elected in past years include Professor Ian Frazer AC and Emeritus Professor Gerard Milburn. 
Professor Visscher was elected a Fellow of the Australian Academy of Science in 2010, and a Fellow of the Royal Netherlands Academy of Arts and Sciences in 2018. 
Image above: The Royal Society [CC BY-SA 3.0 (https://creativecommons.org/licenses/by-sa/3.0) or CC BY-SA 4.0 (https://creativecommons.org/licenses/by-sa/4.0)], from Wikimedia Commons
Media: IMB Communiations - 07 3346 2134, 0418 575 247, communiations@imb.uq.edu.au
Help IMB research
IMB newsletters