IMB's Advisory Board was formed mid-last year to advise on and assist in guiding IMB's operations as a leader in research, commercialisation, philanthropic and engagement activities. 
Its members, including Chair Dr Cherrell Hirst AO, bring a wealth of scientific, industry and university experience to their roles, and generously volunteer their expertise and time to support our mission to advance scientific knowledge and deliver new health and industry applications for the benefit of our community.
Our board members are strong supporters of our work and are committed to ensuring our people reach their full potential to benefit the community through the outcomes of their research.  In particular, they endorse the strategic potential of our newly established research centres and breakthrough science programs and the contribution that they can make to IMB's future development.
The board is currently focused on working with IMB's executive team to develop a five-year strategic plan. Now more than ever, IMB must be prepared to adapt to future opportunities and challenges, especially given the increased competition for research funding and investment.
Read more about IMB's Advisory Board and its members here.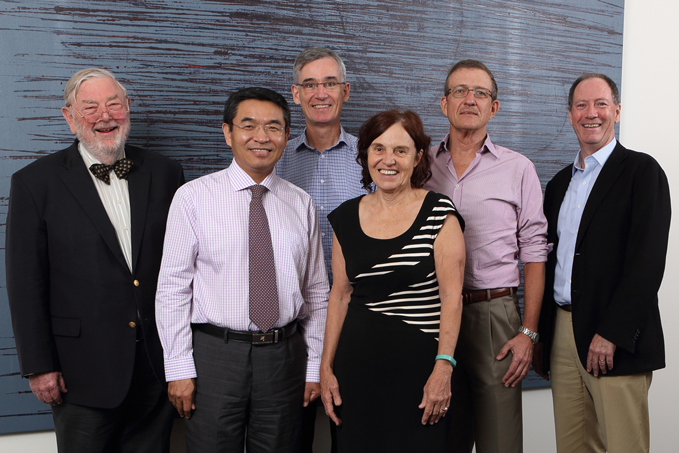 Pictured above: IMB Advisory Board members (left to right) Prof John Funder AC, Prof Max Lu, Prof Stephen Walker, Dr Cherrell Hirst AO (Chair), Mr Bob Christiansen, Prof Brandon Wainwright (Absent: Dr Jane Wilson)