See amazing life science discoveries first hand
Tour UQ's largest institute
Our scientists and staff invite you to take a tour of Institute for Molecular Bioscience in St Lucia. Schools, Community Groups and Corporates will have the opportunity to visit our labs and learn how our research is dedicated to understanding the problems of today, to create lasting global change.
A tour to IMB includes:
Dedicated time with our scientists and presentations
A visit to key areas in our labs with our science ambassadors
Morning tea
Convenient bus parking
Fast tracked entrance to the Institute
Tours are approximately two hours in length and can be arranged for groups of between 10 and 40 people.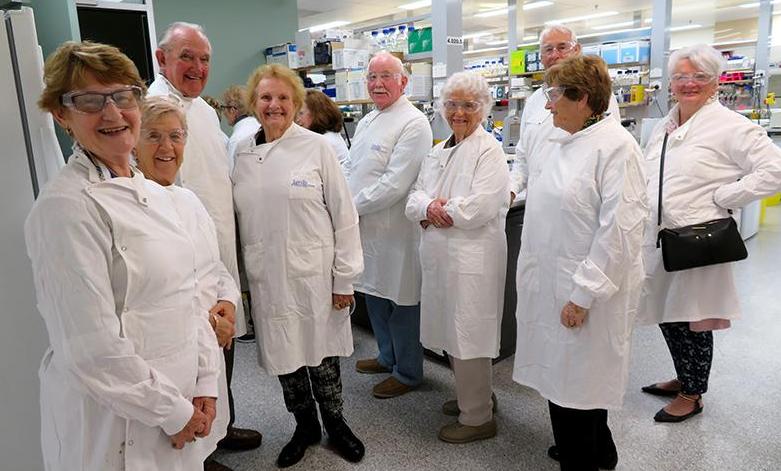 Science insights
IMB can arrange a professional speaker and research specialist to share with your group or business the latest Life Science discoveries from UQ. We can tailor the presentation to reflect our research in chronic and rare diseases, solar biotechnology, pain, inflammation and much more.
Contact
IMB offers a wonderful science educational experience that is sure to inspire your passion for research and possibilities of our work for years to come. Book your IMB tour or speaking engagement by email: imb-outreach@uq.edu.au or phone: 07 3346 2133
Help IMB research
IMB newsletters