Spotlight on: Tracey Quinn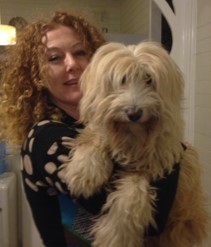 Could you tell us about your work background and what you were doing before you came to IMB?
I have been working in the digital space for over 20 years, working for Government, Councils, as well as private organisations in both Queensland and New South Wales. With qualifications in Graphic Design, Communications and Multimedia - I use all of these skills to deliver innovative digital solutions. Directly before coming to IMB I was working with Translink, helping to further improve the MyTranslink app and website.
What aspects of your role do you enjoy the most?
I enjoy getting to understand the business and customer needs and developing solutions that meet those needs. I enjoy working with people to help deliver their business, marketing and communication objectives.
When you're not at work, what do you like to do in your spare time? 
I live in Maleny on the Sunshine Coast, so on weekends you can usually find me in the garden, playing with my animals or exploring the markets and national parks on the Sunshine Coast.
What can't you live without? 
My animals and espresso machine.
What are you looking forward to most about your role here at IMB?
Getting to know the staff and delivering a new fantastic website for IMB!