Spotlight on: Quinn Jones
Could you tell us about your work background and what you were doing before you came to IMB?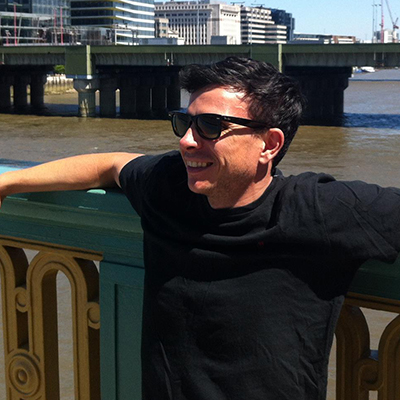 I've been a digital producer for the past 10 years, working mostly in the media. I was a sports journalist for about eight years, working for companies such as Wide World of Sports and ESPN, before deciding a change was needed. G'day science!
What aspects of your role do you enjoy the most?
The creativity of the role. In the digital space, there's always something – story, video, social post – that you can tinker with to try and create that one angle which will appeal to the audience. And the people! Everyone – across all the institutes – have been fantastic.
When you're not at work, what do you like to do in your spare time? 
Golf. I absolutely love golf! I try and get out every Saturday to my club at Gailes. Other than that, I have a bit of a green thumb, I try – note the try – to write an ongoing novel, and dream of the day my partner and I can move to the beach.
What can't you live without? 
Ahhhhhhh golf.
Tell us something about yourself that may surprise us?
I played snooker against Woody Harrelson's wife when I was about 11 in Fiji. I won, but I think she may have let me have the victory.
What are you looking forward to most about your role here at IMB?
Conversing our great science to a general audience and making an impact on their lives. I think our researchers do some amazing, jaw-dropping work, and if more people understood it, we could really create some major social change.