Soils for Science Partners are organisations (ie schools, colleges, farms, companies and local councils) interested in working with UQ to achieve our Soils for Science citizen science goals to sample soils from across Australia, to fast-track the discovery of next-generation antibiotics.
To be eligible to be a Soils for Science Partner an organisation must have a valid ABN/ACN.
Becoming a Soils for Science Partner
Please email us: soilsforscience@uq.edu.au and request a copy of the Soils for Science Partner Agreement and instructions on how to proceed. Once you read, agree, sign, and return the document we will review, countersign, and provide you with an executed copy of the agreement. On receiving your executed agreement your organisation is now a Soils for Science Partner.
Benefits for Soils for Science Partners
Cross Promotion: Soils for Science Partners will receive media resources from UQ that they can use to promote their involvement in Soils for Science. Likewise, Soils for Science Partners can provide UQ with media resources that we can use to promote partner involvement on the Soils for Science website and in presentations, social media posts etc.
Special Kits: We will work with Soils for Science Partners to understand their needs and will design and supply purpose-built soil sampling kits ranging from 100 to 500 sample bags.
Education and Presentations: Where appropriate we will work with partners to provide online and/or in person presentations to their staff, students, members, to explain the aims of Soils for Science, and the need to develop new antibiotics.
Responsibilities of a Soils for Science Partner
Soils for Science Partners agree to the terms and conditions outlined in the Soils for Science Agreement, which include following the instructions provided with soil sampling kits, to collect more than 100 soils, and to register these in the Soils for Science app prior to returning them to UQ.
Thank you to our partners
Featured Partner: The Royal Geographic Society of Queensland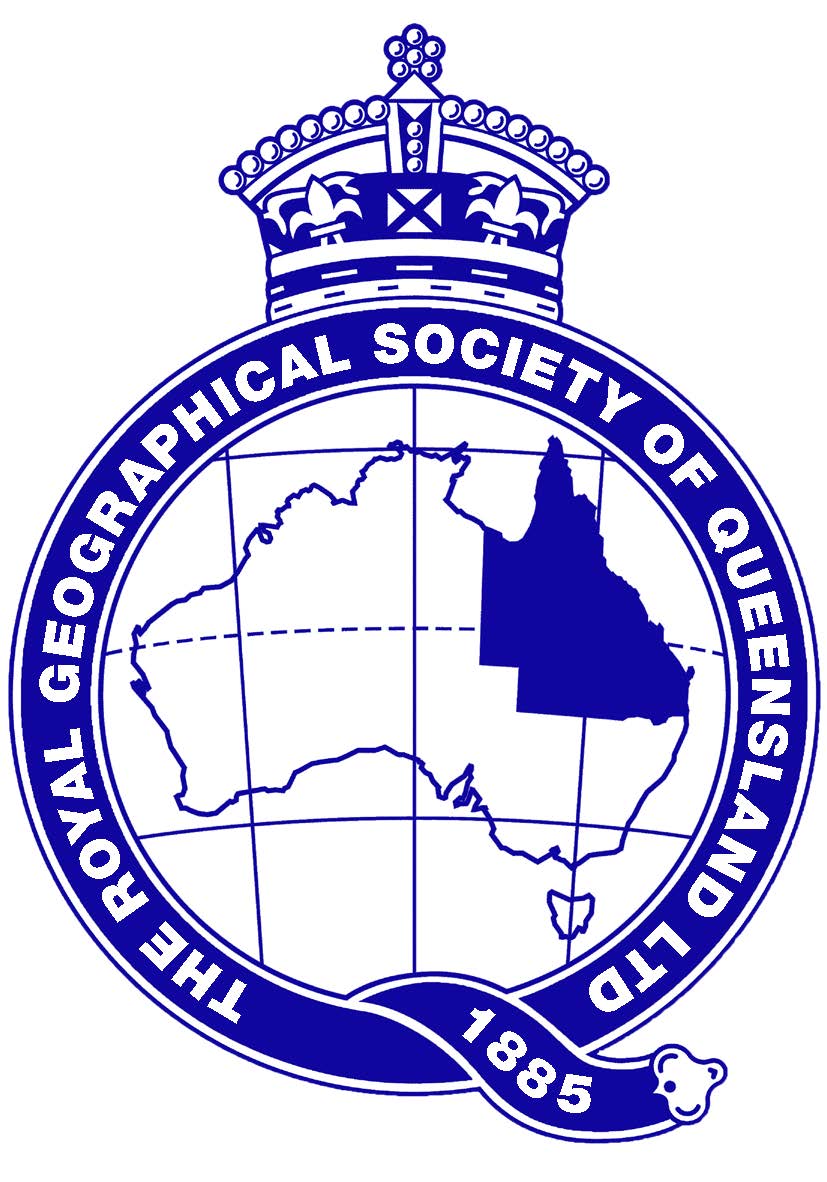 The Royal Geographical Society of Queensland promotes the study of geography and encourages a greater understanding and enjoyment of the world around us. The Society is a voluntary, not-for-profit organisation that brings together and welcomes people from all walks of life who share an interest in people, places and the environment. See www.rgsq.org.au. 
The Society offers a vibrant and expanding programme of activities and projects including:
● monthly public lectures and panel discussions on topics of local, national and global significance;
● day trips and longer treks both within Australia and overseas;
● support for academic research, fieldwork and publications;
● support for geographical education in schools, in particular through the Australian Geography Competition, and
● contributions to the Australian Curriculum: Geography;
● special interest member groups in specific fields of geography and aspects of the Society;
● a library and archival collection which houses a significant collection of maps, books and journals; and
● advocacy of the value of geography across the whole community.
Geography is the integrated study of the earth's landscapes, peoples, places and environments - their nature, dynamics, interactions and change. Bridging the natural sciences, social sciences and the humanities it is the spatial discipline.
Geography and the Society offer pathways towards an understanding of our complex world. As a nation Australia faces major challenges of environmental, economic and demographic sustainability, cultural diversity and the advancement of technology, while maintaining a role as a significant player in global affairs. Geography has embraced the new age of instant communications and rapid advances in technology which affect the way we live, work and play. Satellites transmit remotely-sensed data to computers and smart phones, making possible accurate and timely analysis and decision-making in fields of national, local and personal importance. Digital mapping techniques developed by geographers have given the world the basis for every GPS in public use today. Geographic insights and literacy are crucial in addressing environmental, geopolitical, economic and national security issues.