Dr Ryan Taft came to Australia to complete a PhD in genomics and computational biology, focusing on non-coding ('junk') DNA.
He returned to the United States as a world leading expert in diagnosing rare genetic diseases.
It began as a research career with IMB founding director Professor John Mattick to advance the idea that non-coding regions of the genome (existing outside of genes) had an important function in human biology.
It turned into a quest to help parents of children with rare diseases find answers in their genes.
Ryan stayed with the Mattick group as a postdoctoral fellow, then began leading his own laboratory. From his research Ryan was the first to document the link between non-coding RNAs and developmental complexity. He discovered new classes of small regulatory RNAs, and produced major reviews on non-coding RNAs and disease. He revealed how previously considered junk genetic material actually comprised the major output of the human genome.
Ryan's work was published in such prestigious journals as Nature Genetics, Nature Structural and Molecular Biology, the American Journal of Human Genetics, RNA. It was recognised by the Australia Museum Eureka Prizes and the UQ Foundation Research Excellence Awards.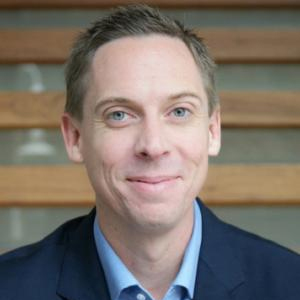 IMB
2005-2009 PhD;
2009-2017 Research Fellow and Group Leader
Now
Vice President, Scientific Research, Illumina
Significantly, the knowledge generated led to a greater understanding of how precisely a single cell can develop into a human capable of complex physical and intellectual feats.
Then a chance conversation between a family doctor and Ryan's wife, magazine editor Erica Sontheimer, changed his research focus, his career trajectory, and the impact of his scientific endeavour.
That conversation in 2012 put Ryan into contact with the Damiani family, whose son, Massimo, had a mysterious and debilitating disease of unknown cause. The closest they had come to understanding their son's diminishing development was that it related to leukodystrophy, a group of genetic conditions affecting the white matter of the brain and causing loss of normal brain functions.
When their options for finding a diagnosis or cure had dried up, Ryan agreed to sift through the mass of the genomic sequencing data the family had commissioned, working on it in his spare time.
It was an incredibly onerous mission a decade ago when sequencing technology was far less advanced. However, Ryan did identify the damaged gene and linked it to similar international cases. He led a global team that discovered a new disease: HBSL (Hypomyelination in the Brain stem and Spinal cord leading to Leg Spasticity).
The diagnosis was the first step towards treatments that vastly improved Massimo's quality of life. This work provided answers and hope not just for the Damiani family, but for others around the world whose children were also suffering from mysterious conditions. Ryan has since identified numerous other novel disease genes, including seven across the leukodystrophy spectrum.
A passion project undertaken to help a family in need became a turning point in Ryan's career. The challenge of helping the Damianis gave him a new purpose. It became his mission to make an impact by getting whole-genome sequencing to be an evidence-based, front-line diagnostic for mystery illnesses, not a last resort.
Ryan realised that his mission would need a strong network to effect change in clinical practice. He wanted to build expertise into the analysis and diagnosis process so that doctors could translate the data into meaningful information for patients. He believed he could achieve this faster outside of academia.
Heading back to San Diego, Ryan joined Illumina, a biotechnology company that develops next-generation sequencing for genetic analysis, and set in motion his plans to make genome sequencing available in all major centres around the world.
In the commercial sphere Ryan now supports technology development and advocates with government, hospitals, insurers and patient groups so that families with children suffering from rare and unknown diseases can seek answers in genetics.
He has initiated projects that demonstrate how paediatric patients with unresolved disorders can avoid painful invasive tests with clinical whole genome sequencing, empowering their parents with information  to improve the quality of life of their children.
Ryan has translated the skills, experiences and connections he made at the IMB into a rewarding career and enduring legacy, while helping to position Australia as a leader in genomics.
As Illumina's Vice President of Scientific Research, he maintains a unified focus on the goal of achieving a rapid diagnosis for a rare disease through genomic technologies.
He is also the chair of iHope – the Illumina-founded philanthropic consortium committed to providing whole-genome sequencing to under-served families.
Since 2014 he has chaired the Mission Massimo Foundation Scientific Advisory Board and the Medical and Scientific Advisory Board of Global Genes, a leading rare disease advocacy organisation.
At George Washington University Ryan is an Adjunct Assistant Professor of Integrated and Systems Biology and of Paediatrics.
In these roles Ryan remains committed to finding faster diagnoses through genomic testing, knowing improved patient outcomes can be achieved from accurate genetic counselling, tailored intervention, and supportive care.
And from these esteemed positions he has the potential to change the policy and healthcare landscape worldwide.
Read more about Ryan
Drive lifesaving discoveries with us