From molecular development biology student to multimillion-dollar medtech investment manager, two themes have been constant in Goslik Schepers' career: collaboration and commercialisation.
What drew Goslik to the IMB in 2000 was the appeal of a new, multi-disciplinary approach to scientific discovery with a specific focus on health outcomes.
He joined Professor Peter Koopman's group, studying the molecular genetics of organ development mapping the human SOX8 gene.
At the end of his PhD, an industry fellowship enabled Goslik to work with IMBCom as a biotechnology analyst.
"I don't think I would have had the opportunity anywhere else at that time to gain not just a PhD but also incredible exposure to a variety of alternative views on how research discoveries might change the way disease could be treated, and how they could get from bench to bedside," said Goslik, when asked to reflect on his choice for postgrad study.
"The IMB model allowed us to focus on our research interests but always with exposure to translational concepts.
"To get there we needed to converse with other disciplines, which meant learning other vocabularies to understand what they were doing.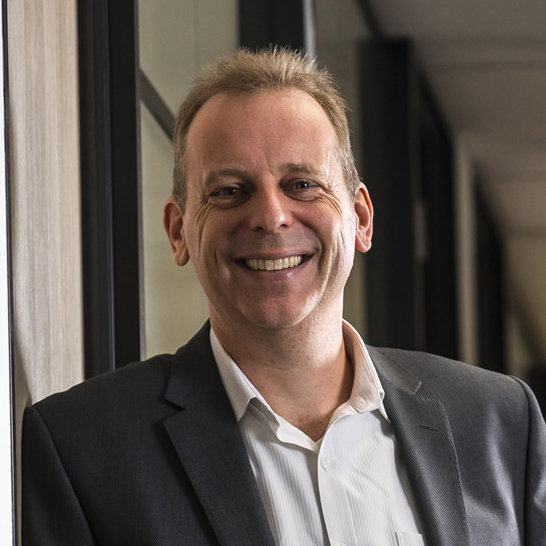 Dr Goslik Schepers
IMB
2000-2003 PhD
2004-2004 IMBCom Biotechnology Analyst
Now
Senior Investment Manager – Queensland, Brandon Capital Partners
"We went on retreats and commercialisation bootcamps with other research groups and it was a very nurturing environment for scientists who didn't fit the mould for a classical research career.
"That immersive experience set me up for the roles I've taken on since – it broadened my scientific knowledge, built up a strong network, and helped me realise I enjoyed the commercialisation side more than the lab life," he said.
Those roles include project management with Oxford University Innovation, founder of online startup enterprise Technology Partnering, and business development for Summit Therapeutics (UK), Alchemia and QIMR Berghofer Medical Research Institute.
Goslik attributes his interdisciplinary training as a key factor in achieving an early career highlight from his time with Oxford University Innovation, which was commercialising an artificial bone technology that combined materials science and stem cell biology.
As the Business Development Manager for Summit Therapeutics (then VASTox PLC), Goslik was involved with commercialising a chemical genomics platform.  He established several collaborations with pharma in toxicology screening, as well as VASTox's first drug discovery collaboration based on the zebrafish model platform.
Shortly after returning to Australia, Goslik joined Alchemia Limited as VP of Business Development. Alchemia was spun out of The University of Queensland in 1995 to commercialise an enabling technology, based on the research from scientists in the Centre for Drug Design and Development (which later formed the basis of the IMB). The technology allowed complex carbohydrate synthesis to fight infections and disease efficiently. His portfolio included new oncology assets and the VAST drug discovery platform.
Going on to lead the business development team at QIMR Berghofer for three years, Goslik continued to work on bringing cancer therapies closer to market. This including taking on the CEO role for spin out genomiQa, which used precision medicine to tailor whole genome cancer analysis. It was the first service of its kind in Australia to be offered to hospitals, doctors, pathology services and global sequencing companies.
Now as a Senior Investment Manager with Brandon Capital Partners, Goslik continues to draw on his experience at IMB to create value from a diverse portfolio of early stage biomedical ventures.
"I gain a lot of satisfaction from working with startups that emerge from collaborations between university researchers and hospital clinicians, and maybe that enjoyment of being part of something seminal also relates back to my IMB roots," said Goslik.
"I was one of the first PhD students to graduate, was a member of SIMBA (student association) and the AusBiotech committee. I also established an captained the first, and only, IMB volleyball team.
"More impressive, though, was that IMB was one of the first research institutes to have an artist-in-residence and hold an art competition. My prize-winning image of a digitalised embryo gave me a great cover for my thesis."
It's been nearly two decades since that project was published and in that time Goslik has helped hundreds of other scientists give visibility and commercial validation to their 'big picture' ideas.
He looks forward to supporting more research-based spinouts and nurturing the next generation of biotech CEOs, then seeing the flow-on effects benefit universities, hospitals and ultimately patients.
Drive lifesaving discoveries with us