Professor Kate Schroder's research has been translated into one of the largest deals in Australian biotech history.
In 2020, Swiss multinational pharmaceutical company Roche paid $600 million to acquire Inflazome Ltd, the UQ spinout established to commercialise small molecule inflammasome inhibitors discovered and developed in collaborative research from IMB's Inflammasome Laboratory.
Kate heads this group, which she set up in 2013. However, her connection to the IMB stretches back more than 20 years. It's where Kate completed her PhD in Immunology in 2005 and continued with postdoctoral work until 2008.
In January 2009, Kate travelled to Switzerland where she trained as an NHMRC CJ Martin Fellow at the University of Lausanne, working with the famous Swiss immunologist Professor Jürg Tschopp. Kate returned to Australia as an NHMRC and IMB Fellow in 2011.
By then she was hooked on the biology of inflammasomes: inflammation-generating molecular machines that trigger immune cells to respond to an infection or injury.
Inflammation protects us against infection, but it also drives several human diseases such as gout, chronic liver disease, and neurodegenerative diseases. The anti-inflammatory medications currently available, such as aspirin, ibuprofen or steroids, do not target inflammasome pathways.
The Inflammasome Laboratory, however, researches fundamental cellular processes to develop new therapeutics for a wide range of inflammatory diseases.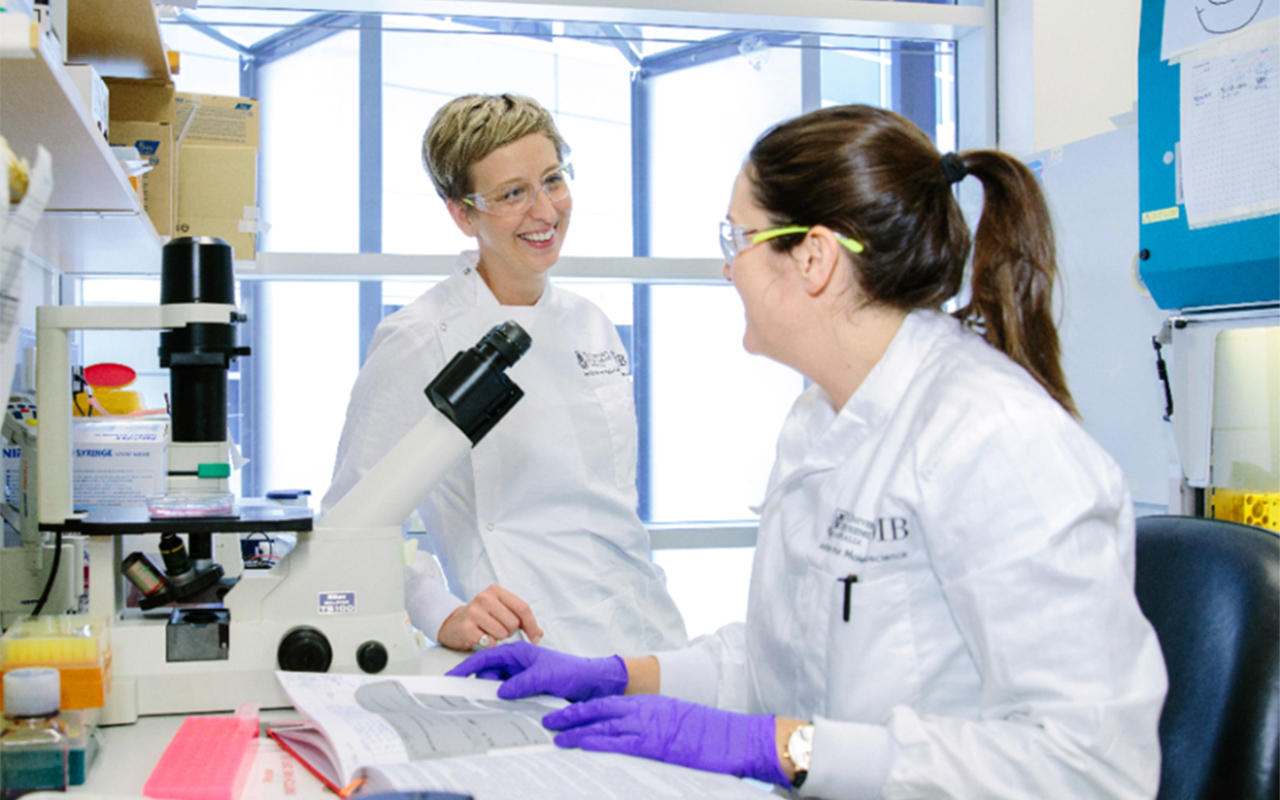 Kate and her group are investigating the role of inflammation in injury and chronic disease and have helped create more precise anti-inflammatories to shut down the disease-causing pathways.
These new drugs leave the other pathways that help people fight infection intact. It's an extraordinary new approach that will benefit patients with many different diseases.
Inflazome Ltd conducted clinical trials of the inhibitors in 2019, attracting the interest of Roche, one of the largest pharmaceutical companies in the world.
Roche now has full rights to Inflazome Ltd's portfolio of inflammasome inhibitors. Two of the drug candidates are in clinical trials to treat debilitating conditions such as cardiovascular disease, arthritis, and neurodegenerative diseases such as Parkinson's, Alzheimer's and Motor Neuron Disease.
Kate's contributions to science are not limited to the research that deepens our understanding of inflammation and challenges how we treat inflammatory diseases. She is an agent for change at UQ, her sphere of influence.
Kate served as the chair of the IMB Diversity and Inclusion Committee between 2018 and 2020. As a member of the UQ Ally Network, Kate actively creates an inclusive environment on campus for gender, sex, and sexuality diverse staff and students.
While attitudes towards women in science have shifted over time, it concerns Kate that the retention rate for women working in STEM is low, with talented women dropping out of academia and leaving a predominantly male workforce at the senior levels.
Kate knows that science is better when teams with diverse perspectives and experiences conduct research. She believes that we need to do more to keep women in STEM, not just get them interested in the disciplines as young people. Female scientists seek her mentorship, and women make up 10 out of 14 team members in the Inflammasome Laboratory.
Kate has earned a swag of awards and accolades, has authored more than 100 publications, and is an editorial board member for international journals such as Science Signaling, Clinical and Translational Immunology and Cell Death & Disease.
Kate's research has established that inflammasome signalling is crucial in antimicrobial defence and she has confirmed that they drive pathological inflammation in diseases.
She recently applied successfully to the NHMRC for Synergy and Investigator Grants. With this $7,900,000 funding and in the role of Chief Investigator, Kate aims to create new drugs that will halt unhealthy inflammation, and avert the global health disaster posed by emerging viruses and superbugs.
Drive lifesaving discoveries with us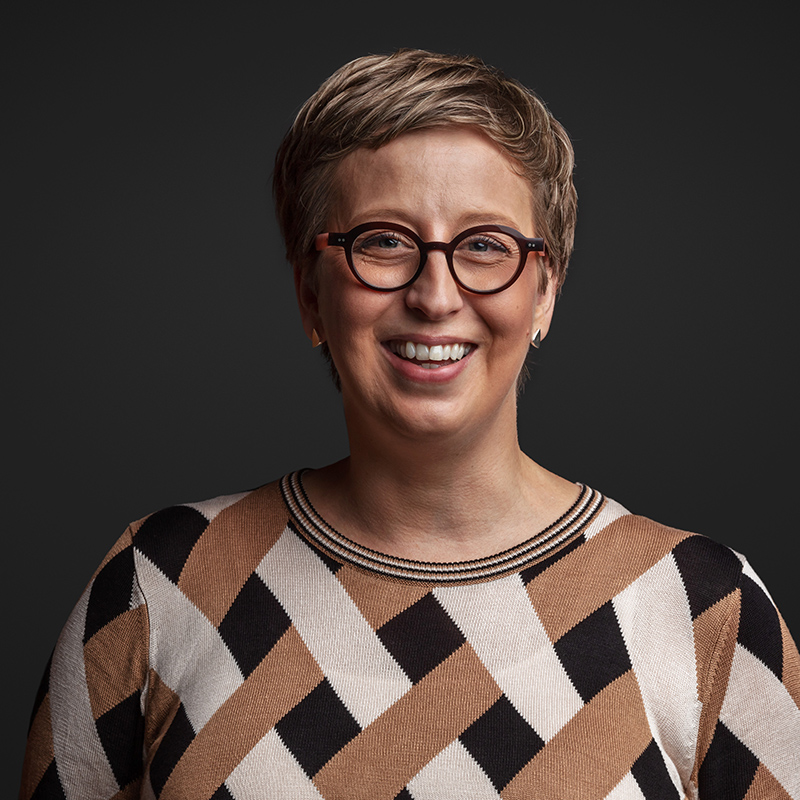 Professor Kate Schroder
IMB
PhD Student, 2001 - 2005
Now
Principal Investigator, Inflammasome Lab
Director, IMB Centre for Inflammation Research
NHMRC RD Wright Fellow