Give Now  Study with us   Subscribe
---
What did you study in your undergraduate degree?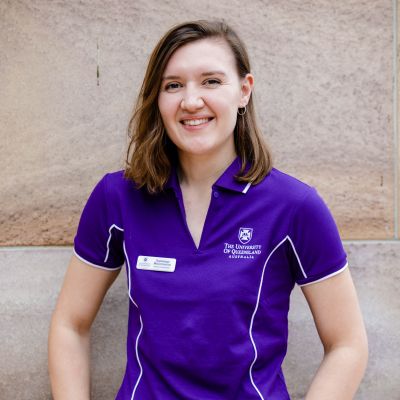 BSc (Hons) Biomedical Sciences with industrial experience at the University of Manchester (UK).
Why did you choose IMB to undertake your research?
During the final year of my undergraduate I started to look for PhD projects outside of the UK and specifically within Australia. After a bit of research I found a project that fit, and a group leader with an incredible amount of experience and expertise within my field of interest. I continued to explore what the IMB had to offer and was impressed and excited by the range of facilities and opportunities available.
Do you have any tips for future students interested in life sciences research?
I'd take the time to really think about your scientific interests and how you can explore that within a certain field or project. Don't rush to choose - try and consider the factors that motivate you and why you're interested in scientific research. Reach out to people in the field if you have any questions.
What research are you currently working on?
My PhD is based on trying to interpret, delineate and understand the cell biology that underlies polycystic kidney disease.
What interested you in joining the IMB Science Ambassador Program?
The opportunity to showcase IMB research that I am really passionate about and to get people engaged in science.
What do you enjoy doing out of free time?
I currently organise and play for the IMB netball team (NIMBL - netballers of the IMB).