What did you study in your undergraduate degree?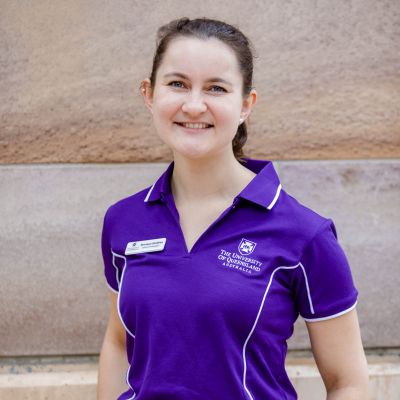 Bachelor of Biotechnology and Medical Research
Why did you choose IMB to undertake your research?
Because I could combine plant and medical research in the same building and work with a large, diverse team.
Do you have any tips for future students interested in life sciences research?
Find out what interests you and stick to it, but be open minded along the way. Life sciences is a very broad field and you might find inspiration from areas of research that you had never thought of.
What research are you currently working on?​
I am developing plants as biofactories to produce peptide-based medicines. Producing these medicines in plants can be a cheaper, greener alternative to other production methods.
What interested you in joining the IMB Science Ambassador Program?
I think it's important to share our research with the wider community so that people can get a better idea of what really goes on in a research workplace like IMB.
What do you enjoy doing out of free time?
I enjoy rock climbing and having dinner with friends.