Farewell and Congratulations to Jelena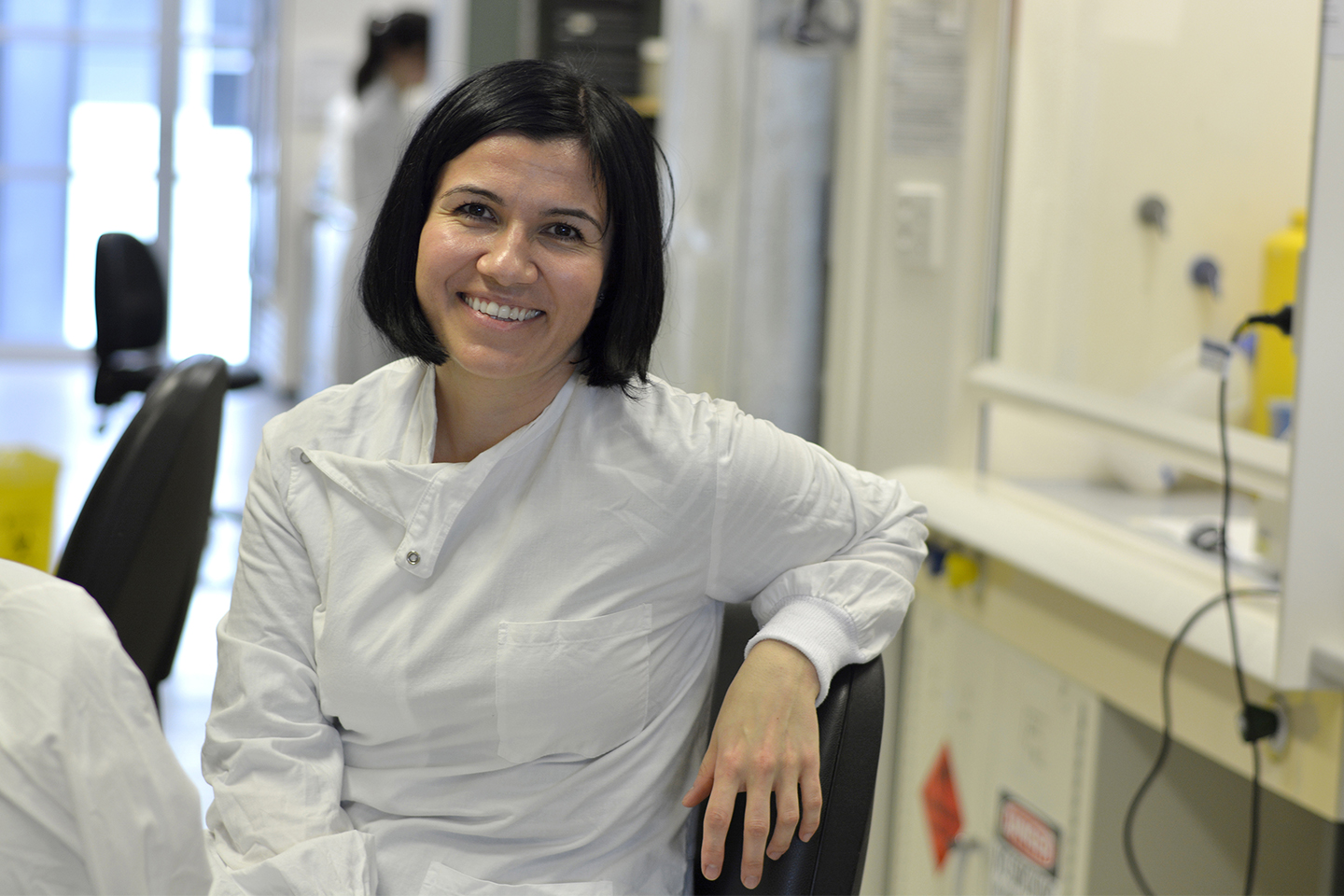 This week we said farewell to Dr Jelena Bezbradica Mirkovic who leaves the Inflammasome Lab for Oxford University in the United Kingdom. There she will lead her own research group as a Kennedy Trust for Rheumatology Research (KTRR) Senior Research Fellow. We are sad to see Jelena go, but congratulate her on this exciting move forward in her research career.
Jelena received her PhD in Immunology from the laboratory of Professor Sebastian Joyce at Vanderbilt University, USA in 2006, and completed her postdoctoral training in Immunology, in the laboratory of Professor Ruslan Medzhitov at Yale University, USA. In 2014 Jelena moved to The University of Queensland, joining the Inflammasome Lab as a Research Officer. During her short time with the team, Jelena received an Early Career Researcher Grant from The University of Queensland (2014) and as Chief Investigator B, contributed to an NHMRC Project Grant in collaboration with Dr Kate Schroder. Her research efforts towards understanding the biology of inflammatory responses contributed to three publications, including a joint first author original research article in Cellular & Molecular Immunology and a first author commentary in Immunology and Cell Biology.
Bezbradica JS1, Coll R1, Schroder K (2016).
Sterile signals generate weaker and delayed macrophage NLRP3 inflammasome responses relative to microbial signals. Cellular & Molecular Immunology. In press. 1Joint contribution. Pubmed
Chen KW, Bezbradica JS, Gross CJ, Wall AA, Sweet MJ, Stow JL, Schroder K (2016).
The murine neutrophil NLRP3 inflammasome is activated by soluble but not particulate or crystalline agonists. European Journal of Immunology 46(4):1004-10. Pubmed
Bezbradica JS, Schroder K (2014).
TRAF6 is a nexus for TLR-STAT1 crosstalk. Immunology and Cell Biology 92: 737-738. Pubmed
Comment on:
STAT1 plays a role in TLR signal transduction and infammatory responses. Luu K et al 2014 Immunol Cell Biol.