Bacterial infections and immunology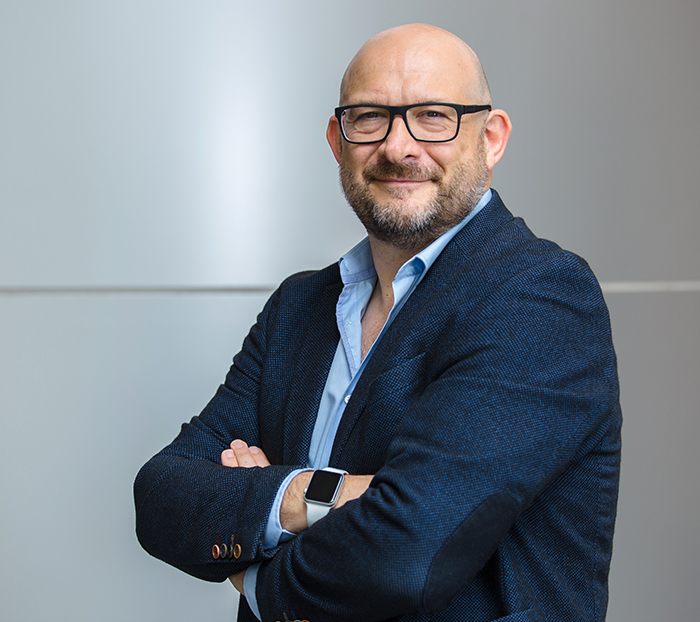 Identifying new methods to diagnose, prevent and treat infections before they become life-threatening
Possessing large and unique collections of the most important antibiotic resistant bacteria, the Henderson group is using this research to develop solutions to the global problem of antimicrobial resistance.
Using animal models, bacterial mutants identified in the high throughput screens are assessed for important for infectious disease. 
The Henderson group has successfully introduced into patients the first novel treatment for infectious diseases since the last class of antibiotics was discovered more than 30 years ago. 
Publications
1. Goodall ECA, A Robinson, IG Johnston, S Jabbari, KA Turner, T Hitchcock, AF Cunningham, PA Lund, JA Cole, IR Henderson*. 2017. TraDIS analysis of a saturated library of transposon mutants reveals previously unreported essential genes in Escherichia coli K-12. mBio 9: e02096-17.
2. Ekiert DC, G Bhabha, GL Isom, G Greenan, S Ovchinnikov, IR Henderson, JS Cox and RD Vale. 2017. Architectures of lipid transport systems for the bacterial outer membrane. Cell. 169: 273-285
3. Wells TJ, J Davison, E Sheehan, S Kanagasundaram, G Spickett, CA MacLennan, RA Stockley, AF Cunningham, IR Henderson* and A De Soyza. 2017. The use of plasmapheresis in patients with bronchiectasis with Pseudomonas aeruginosa infection and inhibitory antibodies. Am J Respir Crit Care Med. 195: 955-958
4. Wells TJ, D. Whitters, YR Sevastsyanovich, JN Heath, J Pravin, M Goodall, D Browning, MK O'Shea, A Cranston, A De Soyza, AF Cunningham, CA MacLennan, IR Henderson* and R Stockley. 2014. Increased severity of respiratory infections associated with elevated anti-LPS IgG2 which inhibits serum bactericidal killing. J. Exp. Med. 211: 1893-904.
5. Browning DF, TJ Wells, FLS França, MD Johnson, FC Morris, JA Bryant, PA Lund, AF Cunningham, JL Hobman, RC May, MA Webber and IR Henderson*. 2013. Laboratory adapted Escherichia coli K-12 becomes a pathogen of Caenorhabditis elegans upon restoration of O antigen biosynthesis. Mol. Microbiol. 87: 939-50
6. Leyton DL, YR Sevastsyanovich , DF Browning , AE Rossiter , TJ Wells , RE Fitzpatrick , M Overduin , AF Cunningham and IR Henderson*. 2011. Size and Conformation Limits to Secretion of Disulfide-bonded Loops in Autotransporter Proteins. J. Biol. Chem. 286: 42283-91.
7. Rossiter AE, DF Browning, DL Leyton, MD Johnson, RE Godfrey, CA Wardius, M Desvaux, AF Cunningham, F Ruiz-Perez, JP Nataro, SJW Busby and IR Henderson*. 2011. Transcription of the plasmid-encoded toxin gene from Enteroaggregative Escherichia coli is regulated by a novel co-activation mechanism involving CRP and Fis. Mol. Microbiol. 81: 179-91.
8. Knowles TJ, D Browning, M Jeeves, R Maderbocus, D Squires, DL Leyton, IR Henderson* and M Overduin. 2011. Structure and function of BamE, a member of the - barrel assembly machinery. EMBO Reports. 12: 123-8
9. MacLennan CA, J Gilchrist, MA Gordon, AF Cunningham, MC Cobbold, M Goodall, RA Kingsley, JJG van Oosterhout, CL Msefula, WL Mandala, DL Leyton, JL Marshall, IMB Review Submission, 2018 – Appendix 8 Page | 17 EN Gondwe, S Bobat, C López-Macías, R Doffinger, IR Henderson, EE Zijlstra, G Dougan, MT Drayson, ICM MacLennan, and ME Molyneux. 2010. Dysregulated Humoral Immunity to Nontyphoidal Salmonella in HIV-Infected African Adults. Science. 328: 508-512. 10. Knowles TJ, M Jeeves, S Bobat, F Dancea, D McClelland, T Palmer, M Overduin and IR Henderson. 2008. Fold and function of polypeptide transport-associated domains responsible for delivering unfolded proteins to membranes. Mol Microbiol. 68: 1216-27.