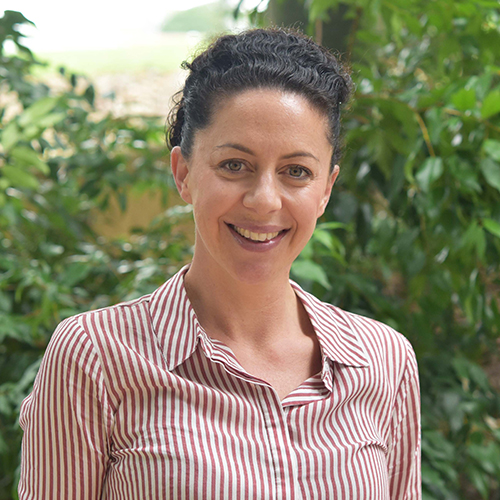 Could you tell us about your work background and what you were doing before you came to IMB?
Most recently I was Head of Marketing for the Royal Botanic Garden Sydney and Centennial Parklands – a network of Sydney's high profile public spaces – responsible for improving over 40 million annual visits per year. My team delivered the digital transformation producing a suite of award-winning websites, apps, podcasts, digital experiences and major campaigns to drive visitation and engagement. As well as having a culturally significant living collection, the Royal Botanic Garden Sydney was also home to world-leading botanic science with the Australian PlantBank, Plant Clinic and over 1.4 million plant specimens in the National Herbarium.
Prior to this I was the National Manager – Brand, Marketing and Innovation at WWF (World Wide Fund for Nature) which was another exciting and diverse role raising the profile of climate change and other major environmental issues facing our planet.
What aspects of your role do you enjoy the most?
Connecting with so many inspiring people. I love sharing stories that make a real difference and so much of what we do at IMB is just that.
When you're not at work, what do you like to do in your spare time? 
Spending time with my family – I have two gorgeous children who are full of energy, mischief and surprise every day.
What can't you live without? 
Being in nature – it's good for the soul! Also chocolate and a morning coffee. Although I have discovered some great doughnuts in Brisbane too…
Tell us something about yourself that may surprise us?
When I was at high school in NZ (yes I'm a kiwi) I worked on a children's television show called "What Now?" I had a chance to meet local celebrities, travel the country and score tickets to all the events – best high school job ever!
What are you looking forward to most about your role here at IMB?
IMB is such an exciting place to be as we head into its 20th anniversary. I can see there is so much potential to raise the profile of what we do and I look forward to being part of it.