Physiology of circadian rhythms
Our research addresses an issue of critical importance targeting the understanding of the consequence of circadian disruption on health and disease
The rotation of the Earth around its own axis creates daily changes in the environment of all leaving species.
To anticipate these changes and be more adapted to this fluctuating environment, they have all adapted an evolutionary conserved circadian clock that controls most aspects of physiology.
The exposition to conditions that disrupt this circadian clock such as shift work, disrupted light exposure or the use of screens or smartphones at night causes chronodisruption that can have a broad impact on health, including predispositions for pathologies like obesity, diabetes, cancer or neurological disorders.
Our goal is to understand and characterize the mechanisms of how chronodisruption can lead to the development of pathology.
.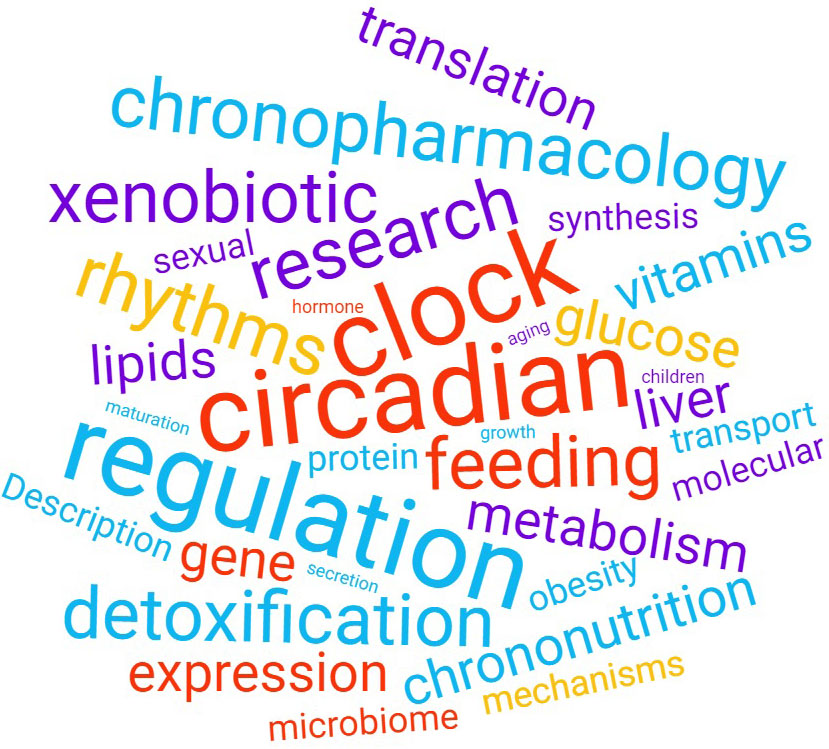 Group leader

Associate Professor Frederic Gachon
Group Leader, Physiology of Circadian Rhythms
  +61 7 334 62017
  f.gachon@imb.uq.edu.au
  UQ Researcher Profile
Our approach
We use human and animal studies and Omics technologies to describe the impact of environmental factors or genetic disruption of the circadian clock on normal physiology and pathology, as well as the involved molecular mechanisms.
Aims to achieve
Our research addresses an issue of critical importance targeting the understanding of the consequence of circadian disruption on health and disease. Our understanding of the causal relationship between chronodisruption and pathologies will open new possibilities to fight these diseases and prevent their development through new health policies or pharmacological treatments.
Research areas
Our research aims at characterizing how chronodisruption leads to pathologies, in particular for:
 
Dementia and Alzheimer's disease


 
Liver pathologies, including Non-Alcoholic Liver Disease
Metabolic diseases, obesity and diabetes
Children development and growth


 
Research excellence
$1.3 billion+ commercial investment attracted to IMB research
1454 international collaborators

300+ original publications in 2022

$28M in research funding last calendar year

20%+ of patent families at UQ are derived from IMB research
100% of donations go to the cause

Scientists think face masks help limit virus spread by protecting everyone else from the infected wearer. As a result, face masks are now mandatory in many cities, states and countries to limit the spread of COVID-19.

The Institute for Molecular Bioscience's Professor Kate Schroder talks about her highs and lows on the path to success, and what advice she would give herself if she was 16 years old today.

The Sydney Funnel-web spider is considered the world's deadliest spider—but even lethal venomous spiders have a moment of vulnerability when they moult.
Pages