Molecular Biodiscovery: learning from nature
We are experts in the detection, isolation, identification and evaluation of biologically active small molecules from Nature (known as natural products).
Our research aims to learn how and why Nature makes and uses natural products, to decipher molecular structures, and be inspired by their remarkable chemical and biological properties.
Our research has led to discovery of thousands of natural products, many rare or new to science, with the knowledge gained informing innovative solutions to important scientific, medical, agricultural and environmental problems.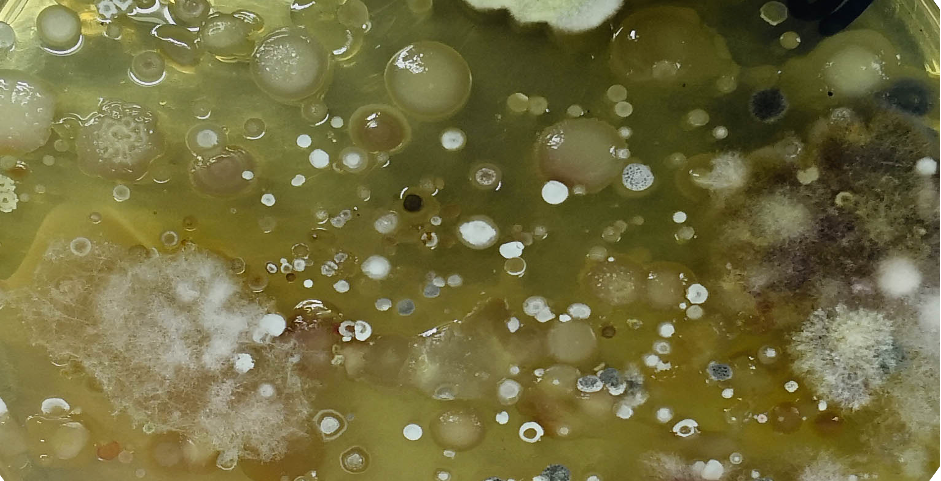 Group leader

Professor Rob Capon
Group Leader, Molecular Biodiscovery: learning from nature
Investigator, Centre for Pain Research, IMB
  +61 7 334 62979
  r.capon@imb.uq.edu.au
  UQ Researcher Profile
Our approach
Our research calls on many areas of science;
We are primarily chemists, drawing on knowledge of the fundamental principles of organic chemistry, supported by an array of sophisticated technologies, including analytical, semi-preparative and preparative high performance liquid chromatography, mass spectrometry and nuclear magnetic resonance spectroscopy.  
As much of our research is focused on microbial chemistry, we are skilled in the isolation and study of bacteria and fungi from diverse environments, and the use of innovative methods for high throughput cultivation and metabolite profiling.
Biological profiling is critical to biodiscovery, and our inhouse capabilities include assays against drug sensitive and resistant human pathogens including Mycobacterium tuberculosis, as well as crop pathogens, animal parasites, and human cancers.
Research areas
Our natural products (biodiscovery) seeks to learn from Nature, to;
Provide an exciting and productive research training environment.
Gain access to and learn about new high value natural chemicals.
Interpret the language behind inter-species chemical communication and ecology.
Develop new molecular probes to better understand living systems, and disease.
Develop new pharmaceuticals for infectious and inflammatory diseases, cancer and pain.
Develop new antiparasitics to safeguard animal health and welfare.
Develop new fungicides, herbicides and insecticides to protect crops and improve productivity.
Develop new molecular tools to protect the environment.
Research excellence
$1.3 billion+ commercial investment attracted to IMB research
1454 international collaborators

300+ original publications in 2022

$28M in research funding last calendar year

20%+ of patent families at UQ are derived from IMB research
100% of donations go to the cause

The key to discovering new antibiotics and other drugs may lie in the inter-kingdom chemical warfare between fungi and bacteria, according to new research from the University of Queensland (UQ).



In a world-first, IMB's Professor Rob Capon and his team are working with industry and the community to implement a discovery that turns cane toads' own toxin against them, with real potential to eradicate this long-term pest.

UQ scientists are honing in on drug-resistant tuberculosis (TB) in a project which could lead to new antibiotics.
Pages