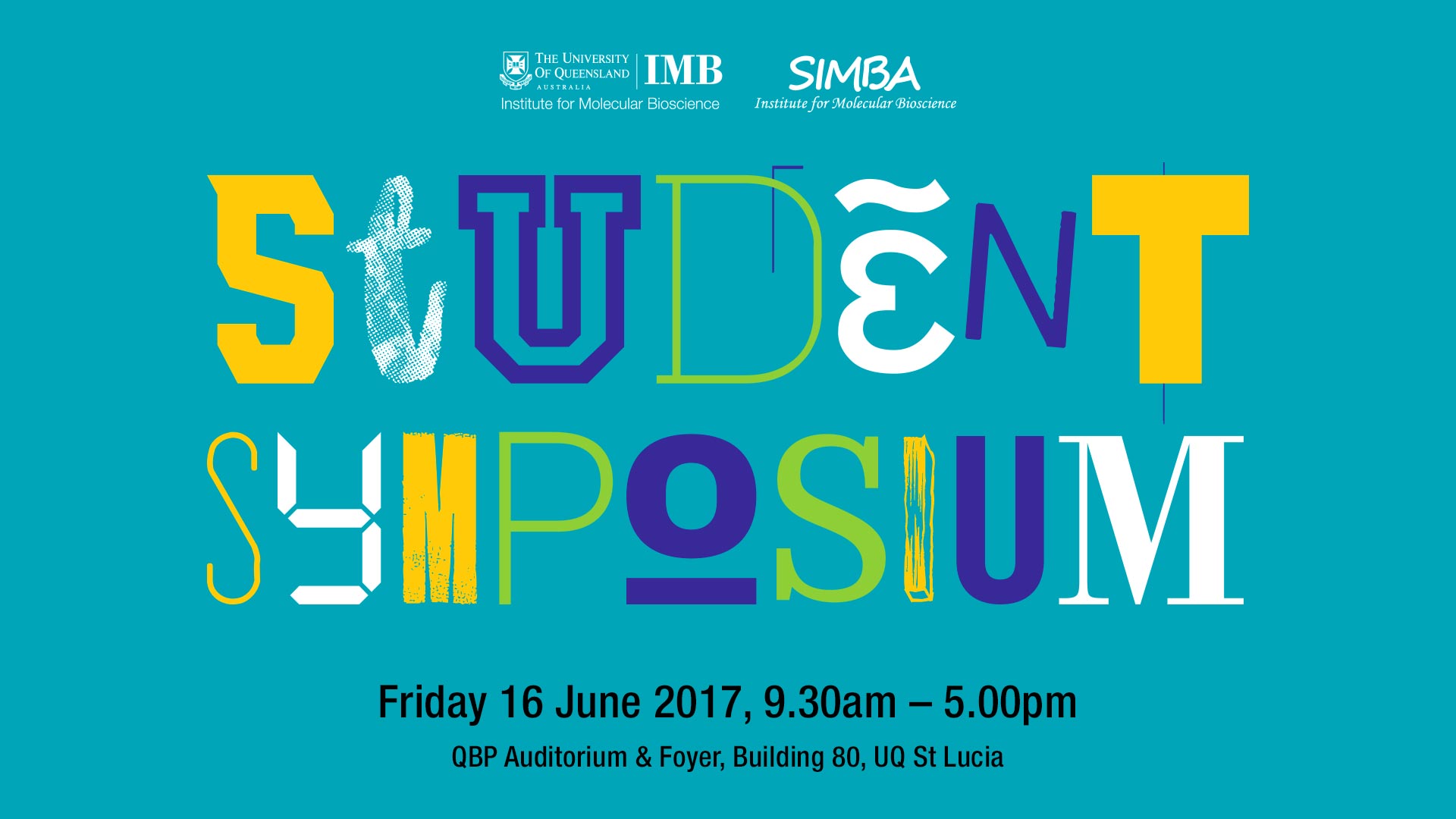 This is a once-a-year opportunity to see the excellent research being carried out by IMB students, and to get involved in the IMB community. There is no need to register, just come along on the day at any time.
You will get a chance to see:
First year students present their work in the form of posters in the QBP auditorium (They will be on display all day, but come along during morning tea or lunch to chat to students at their poster).
Second year students competing in the fast-paced adrenaline-packed competition that is the Three Minute Thesis (3MT). Be prepared to vote for your favourite in the people's choice prize! Please note that this session has been moved to the morning.
Short talks from selected third year PhD students. These people have put in years' worth of hard work so you know they'll have some interesting stuff to say!
Also don't miss:
Keynote speaker A/Prof Colin Jackson from ANU. This is in conjunction with the IMB Friday seminar series and is not to be missed! Why not check out the posters in the auditorium on the way in?
Our expert career discussion panel. Come and find out about career options after a PhD in science with Emily Parker (Professor, Victoria University of Wellington), Simone Vink (Patent attorney, Davies Collison Cave), Fiona McMillan (Science Writer, freelance) and David Ireland (Principal and Global Innovation Lead, ThinkPlace, and Industry Fellow, UQ). 
Networking drinks in the auditorium foyer at 4.30pm.
This really is a great way to support the students in this institute and be a part of the great community that we have here. See you there!
Venue
Queensland Bioscience Precinct, Building 80, UQ St Lucia