The Australian Society for Medical Research Queensland Branch will host a Science in the Cinema event, screening the film Cake on Thursday 28 July from 6pm at Palace Barracks, 61 Petrie Terrace.
The film, which centres on the life of chronic pain sufferer Claire (Jennifer Aniston), will be accompanied by an expert panel discussion by researchers Professor Glenn King and Dr Irina Vetter from UQ's Institute for Molecular Bioscience Centre for Pain Research.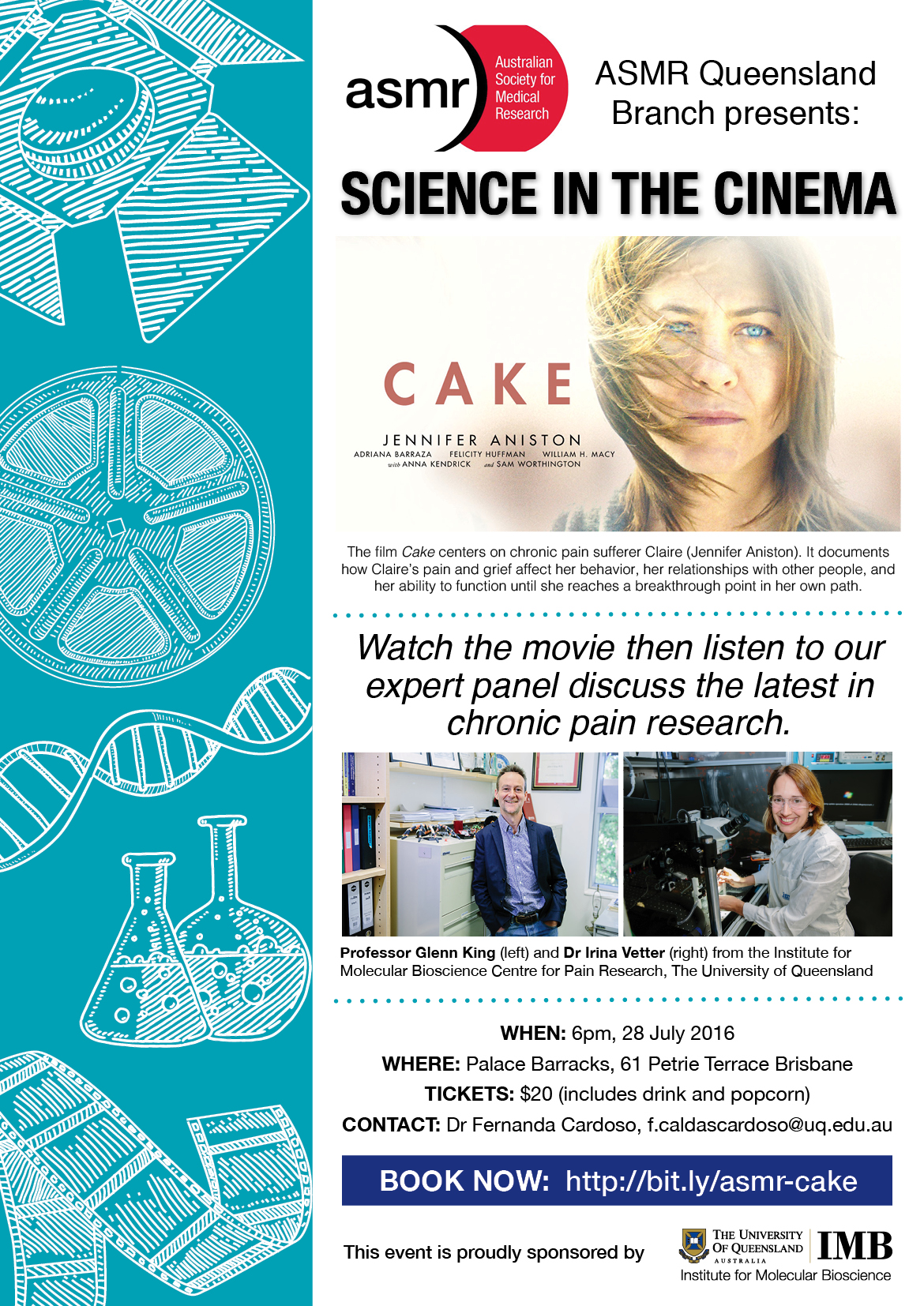 About Community events
Want to learn about the latest scientific breakthroughs without the complex jargon? We make it easy for you at our IMB community events and tours, where our experts discuss in plain language the exciting discoveries that are helping us tackle some of the world's greatest health and environmental challenges.

Subscribe to our newsletters to stay in the loop about our upcoming community events and tours.
Venue
Palace Cinema, the Barracks, 61 Petrie Terrace, Brisbane