Join us to hear our global warriors discuss the microscopic worlds that could hold the key to better health outcomes.
Dr Nicholas Condon will show-case some of the amazing technology available at the IMB that enhances our institute's research capabilities. Working with many of the researchers within the institute he will take you on a visual journey across the scales of bacteria to whole organisms, showing you that seeing really is believing when it comes to biological research. 
Professor Sweet will share how antibiotic-resistant bacteria are a global threat to human health. The battle against antibiotic resistance is unlikely to be won by fighting on a single front of making new antibiotics. Instead, multiple strategies are needed. This talk will explore the concept of "immune reprogramming" as an anti-infective approach to combat antibiotic-resistant bacteria. The focus will be on manipulation of cells called macrophages, the "big eaters" of our immune system.
You can attend this event in person at IMB, including a complimentary afternoon tea and lab tour, or you can join us online via zoom
Register today to connect with our inspiring people.
Meet the Researchers: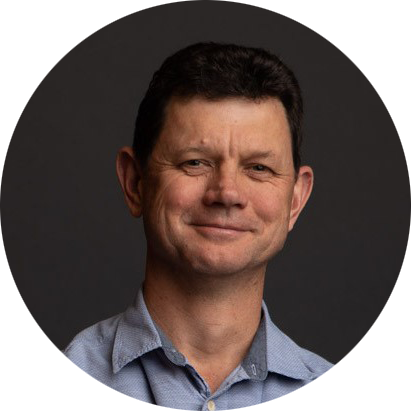 Professor Sweet is a Group Leader, NHMRC Leadership Fellow, and Director of Higher Degree Research at the Institute for Molecular Bioscience (IMB). His laboratory studies the innate immune system, the body's first line of defence against infection and injury. His team studies mechanisms by which innate immune cells called macrophages kill bacterial pathogens, so that this knowledge can be harnessed for the development of anti-infective agents that act by boosting immune functions. His group also characterizes mechanisms by which macrophages drive inflammatory diseases such as sepsis and chronic liver disease, with the goal of developing new approaches to reduce disease-causing inflammation.

 
Dr Condon is a Chan Zuckerberg Initiative Imaging Scientist and senior microscopist in the Institutes Microscopy core facility. In his role Nicholas works collaboratively with our researchers on the cutting-edge microscopes housed in the core facility and helps them create custom tools to process and analyse the images and movies captured on these devices. Modern microscopes create lots of data (often at the terabyte scale), Nicholas is a technology enthusiast with a penchant for developing systems which make it easy for scientists to process, quantify and visualise their stunning datasets more rapidly, through the use of high-performance computer servers and the user-friendly tools he has developed that run on them.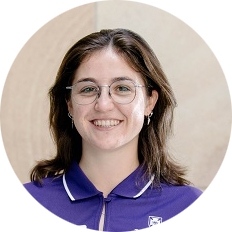 Lily is a PhD candidate and a Global Challenges Scholar at the Institute for Molecular Bioscience, trained in the fields of chemistry and microbiology. Lily recently joined the Blaskovich lab - a group made up of chemists and microbiologists - and is currently working on an antimicrobial research project, trying to design new antibiotics to combat resistance. This involves synthesizing antibiotic conjugates, in order to fight superbugs with new super drugs. Coming from a performing arts background, Lily now likes to take to the scientific stage and showcase science.
About Meet the Researchers
Our Institute was built to inspire scientists, to cultivate interaction across a wide range of scientific disciplines, to generate adventurous innovative ideas, to foster revolutionary discoveries, and to translate our knowledge of nature to discover cures for a better world. Our researchers are the life force that makes this possible and drive incredible discoveries to save lives today and into the future.
Meet the Researchers series is your chance to connect in person and hear firsthand how they are advancing understanding in the life sciences, and learn what fuels their passion to close in gamechanger discoveries. 
Make sure you don't miss the next Meet the Researchers or key event at IMB. Subscribe here to receive news and updates.