March marks the month of spotlighting endometriosis, and offers a terrific opportunity to work together to highlight the critical health and research issues that confront the battle to end endo for women and men the world over. UQ's Institute for Molecular Bioscience (IMB) is delighted to partner with leading endometriosis advocacy and support body, QENDO, to shine a light on the devastating impact of endometriosis, and the research underway to combat this insidious disease.
Join us for the unique chance to learn more first hand from our real life super heroes, the researchers leading the charge in the mission to end Endo. Presented by QENDO, this is a online event not to be missed.
Meet the speakers: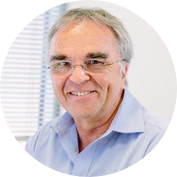 Professor Montgomery is leading a team of scientists using genetics and genomics to find factors explaining variation in reproductive traits and increasing risk for reproductive diseases.
One of these disorders is endometriosis where tissue similar to the normal uterine lining grows and invades areas around the pelvis. It creates scar tissue that impedes the function of the organs by reducing their mobility. It causes serious pain and in many cases, infertility.
Professor Montgomery has made substantial contributions to the worldwide effort to map genomic regions contributing to risk for diseases including endometriosis, cancers of the reproductive tract, melanoma and inflammatory bowel disease. He is conducting studies to identify the genes and pathways affected by these genetic risk factors.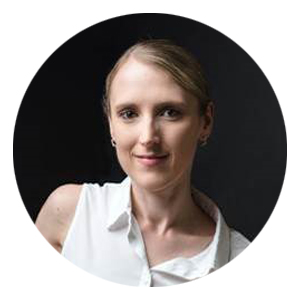 Dr Mortlock was appointed as a Postdoctoral Research Scientist within the Genomics of Reproduction Disorders group led by Professor Grant Montgomery at (IMB) in 2017. Sally is now the lead genetic analysist/statistician within this group and has over six years' experience in genomic and statistical analysis of complex disease.
Dr Mortlock has been heavily involved in creating the largest omic datasets for endometrium and has been responsible for data management, quality control, analysis and interpretation of large genomic, transcriptomic and methylation datasets to expand the Australian endometriosis cohort. Her role in this research has been vital in generating a molecular map in endometrium, a primary tissue for endometriosis research, and has generated important data resources to identify gene targets regulating female reproductive traits and diseases. 
She is one of the lead analysists in the International Endometriosis Genetics Consortium and the Endometriosis R01 Consortium and recently completed several genetic analyses combining data from 770,000 women across 22 international cohorts.
About Meet the Researchers
Our Institute was built to inspire scientists, to cultivate interaction across a wide range of scientific disciplines, to generate adventurous innovative ideas, to foster revolutionary discoveries, and to translate our knowledge of nature to discover cures for a better world. Our researchers are the life force that makes this possible and drive incredible discoveries to save lives today and into the future.
Meet the Researchers series is your chance to connect in person and hear firsthand how they are advancing understanding in the life sciences, and learn what fuels their passion to close in gamechanger discoveries. 
Make sure you don't miss the next Meet the Researchers or key event at IMB. Subscribe here to receive news and updates.