Structural and mechanistic insights into class B GPCR signalling
Associate Professor Denise Wootten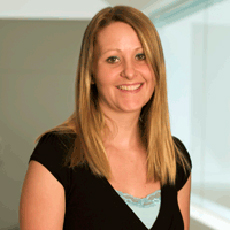 Denise Wootten is an NHMRC Senior Research Fellow, a group leader in the Drug Discovery Biology Theme at the Monash Institute of Pharmaceutical Sciences and an adjunct Professor in the Faculty of Pharmacy at Fudan University. 

She is recognised internationally for her work on class B G protein-coupled receptors (GPCRs) that are important therapeutic targets for metabolic diseases. 

The principle focus of her research is to develop a deeper understanding of the structure and function of these receptors in an effort to identify novel approaches to drug discovery. 

Her interests encompass biased agonism, allosteric modulation and interaction of receptors with regulatory accessory proteins. She has made major contributions to the current understanding of how these receptors are activated by peptide and non-peptide ligands and how this translates to cellular efficacy. 

More recently, her laboratory has been using cryo-electron microscopy to gain atomic level understanding of how ligands and accessory proteins modulate the function of these receptors, and how this influences receptor activation and signalling.
Seminar host: Associate Professor Irena Vetter