Preservation of the donor heart – from the bench to the bedside
Heart Transplantation is the most effective therapy for end-stage heart disease, but it's limited by donor availability. Hearts are transplanted from only one in every four deceased donors. Many hearts are declined due to concerns regarding the severity of the injury sustained by the donor heart during, and after death. Long transport times between donor and recipient hospitals followed by reperfusion of the heart after transplantation are additional causes of myocardial injury. Collectively these injuries may result in acute graft failure which is the leading cause of death in the first year after heart transplantation.
Our laboratory has investigated a range of preservation strategies aimed at mitigating myocardial injury in both small and large animal models of donor heart preservation with a view to translating these findings into clinical practice. This approach enabled us to perform the world's first heart transplant from a donation after circulatory death (DCD) donor when the donor and recipient were located in different hospitals.
Improvement in donor heart preservation has allowed us to expand the donor pool with a 20% increase in our transplant activity over the last five years.
Professor Peter Macdonald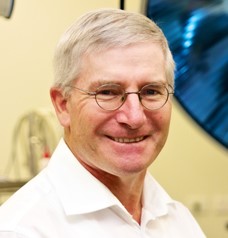 Professor Macdonald AM MBBS FRACP PHD MD is a Conjoint Professor of Medicine in the University of New South Wales, Medical Director of the Heart Transplant Unit at St Vincent's Hospital, Sydney and Head of the Transplantation Research Laboratory at the Victor Chang Cardiac Research Institute. He is a past President of the Transplantation Society of Australia & New Zealand (TSANZ).
Professor Macdonald's major research interests over the last 30 years have been in the areas of heart failure, heart transplantation, donor management and organ preservation. He has co-authored over 300 peer-reviewed manuscripts and more than 30 invited manuscripts, and has contributed to the development of 10 national guidelines on these subjects. His current H index is 57.
In 2010, 2015, 2017 and 2019 he was nominated for the Award of Australian of the Year. In 2015, his research into the recovery and transplantation of hearts from DCD donors was recognised by the NSW Government with the NSW Ministerial Award for cardiovascular research excellence and by the ACT Gift of Life Organisation with the Terry Connolly Award for Healthcare Leadership and Innovation. In 2017, he was made a member of the Order of Australia for his contributions to clinical cardiology and cardiovascular research.
Seminar host: Professor Glenn King (glenn.king@imb.uq.edu.au)
Venue
Auditorium
Level 2
Building 80
Queensland Biosciences Precinct