How can long reads help us diagnose and track microbial pathogens?
New sequencing technologies coupled with comparative genomics and evolutionary analysis are poised to impact our investigation of infections and outbreaks. Sequencing data, if collected in real-time can directly inform epidemiological investigations of outbreaks, particularly for fast-evolving pathogens. I will discuss recent progress in developing a real-time genomics-informed outbreak system focused around real-time Oxford Nanopore sequencing methods. I will describe new opportunities for using long read sequencing and assembly methods to accurately detect transmission of pathogen strains between infected individuals and the environment, and some of the current challenges of deconvolving complex pathogen populations.
Professor Nick Loman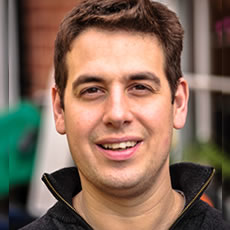 Nick is Professor of Microbial Genomics and Bioinformatics in the Institute of Microbiology and Infection at the University of Birmingham and a Fellow at the Alan Turing Institute. He is supported by a Fellowship in Microbial Genomics Bioinformatics as part of the MRC CLIMB project. His research explores the use of cutting-edge genomics and metagenomics approaches to the diagnosis, treatment and surveillance of infectious disease. Nick has so far used high-throughput sequencing to investigate outbreaks of important Gram-negative multi-drug resistant pathogens, and recently helped establish real-time genomic surveillance of Ebola in Guinea and Zika in Brazil. His current work and focuses on the development and evaluation of novel molecular biology, sequencing and bioinformatics methods to aid the interpretation of genome and metagenome scale data generated in clinical and public health microbiology.
Seminar hosts: Associate Professor Lachlan Coin