An Ageing Army: How Ageing Undermines Immunity and Limits the Function of CD8 T cells
CD8 T cells are a critical component of the immune system; when activated, they proliferate and then eliminate virally infected and cancerous cells but their function decreases significantly with age, contributing to increased rates of infections and cancer. While loss of function in CD8 T cells leaves the elderly immunologically vulnerable, the mechanisms that precipitate this loss are unknown and molecular targets that could enable recovery of aged CD8 T cell function remain undefined. In this talk, I will describe how we tracked the loss of CD8 T cells over the course of ageing and defined functional, metabolic and transcriptional differences across naïve and memory CD8 T cell subsets in young and aged mice, with validation in human samples. This work, recently published in PNAS and Cell Reports, has highlighted targets that may augment function of aged CD8 T cells and improve immunity during infection, vaccination and CAR T cell therapy in the elderly.
Dr Kylie Quinn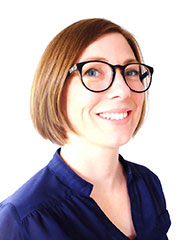 Dr Kylie Quinn's research focuses principally on immunotherapeutics and ageing. After a PhD in New Zealand on vaccine strategies for Tuberculosis, Dr Quinn undertook post-doctoral positions in Dr Robert Seder's lab (2008-13; Vaccine Research Center, NIH), where she defined the mechanism of action for a number of novel vaccines and provided key pre-clinical data for Ebola vaccine selection by the World Health Organisation in 2014, and in Prof Nicole La Gruta's lab (2013-18; University of Melbourne, Monash University), where she has developed a project on how ageing limits the function of immune cells known as CD8 or "killer" T cells. In early 2019, Dr Quinn joined RMIT University as a Vice-Chancellor's Research Fellow where she is developing a program of research focused on improving immune responses in the elderly during infection, vaccination and cell-based therapies.
Seminar host: Christian Nefzger (c.nefzger@imb.uq.edu.au)
Venue
Auditorium
Level 2
Building 80
Queensland Biosciences Precinct