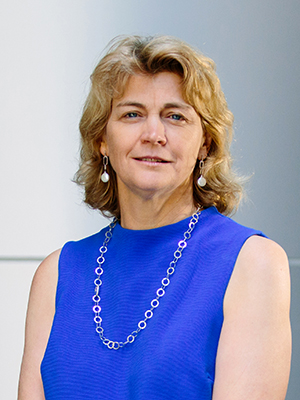 Join us and listen to the incredible work of Professor Naomi Wray, whose research focus is on the development of quantitative genetics and genomics methodology with application to psychiatric and neurological disorders.
Prof Wray plays a key role in the International Psychiatric Genomics Consortium and co-leads the IceBucket Challenge funded sporadic ALS Australia systems genomics consortium (SALSA)
Session Overview:
Presentation from Professor Naomi Wray.
Tour of Prof Wray's laboratory.
Meet with Prof Wray and her team over light morning tea.
About Meet the Researchers
Our Institute was built to inspire scientists, to cultivate interaction across a wide range of scientific disciplines, to generate adventurous innovative ideas, to foster revolutionary discoveries, and to translate our knowledge of nature to discover cures for a better world. Our researchers are the life force that makes this possible and drive incredible discoveries to save lives today and into the future.
Meet the Researchers series is your chance to connect in person and hear firsthand how they are advancing understanding in the life sciences, and learn what fuels their passion to close in gamechanger discoveries. 
Make sure you don't miss the next Meet the Researchers or key event at IMB. Subscribe here to receive news and updates.
Venue
Level 3
Queensland Bioscience Precinct (Bld 80)
The University of Queensland
306 Carmody Road, St Lucia