Epigenetics and cell programming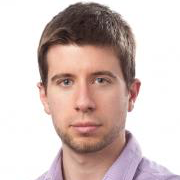 The Nefzger group studies transcriptional and epigenetic changes that occur during cellular transitions to understand their molecular basis and in order to control them. Primarily, the research focuses on the study of cell fate conversions that occur rapidly as a consequence of forced cellular reprogramming as well as the subtler and slower, albeit functionally meaningful changes that occurring during the ageing process in somatic stem cell niches.
The research has unveiled insights basic mechanisms that govern nuclear reprogramming, which in turn allowed the direct generation of naive human induced pluripotent stem cells from somatic cells with expected applications in basic and clinical research.