About us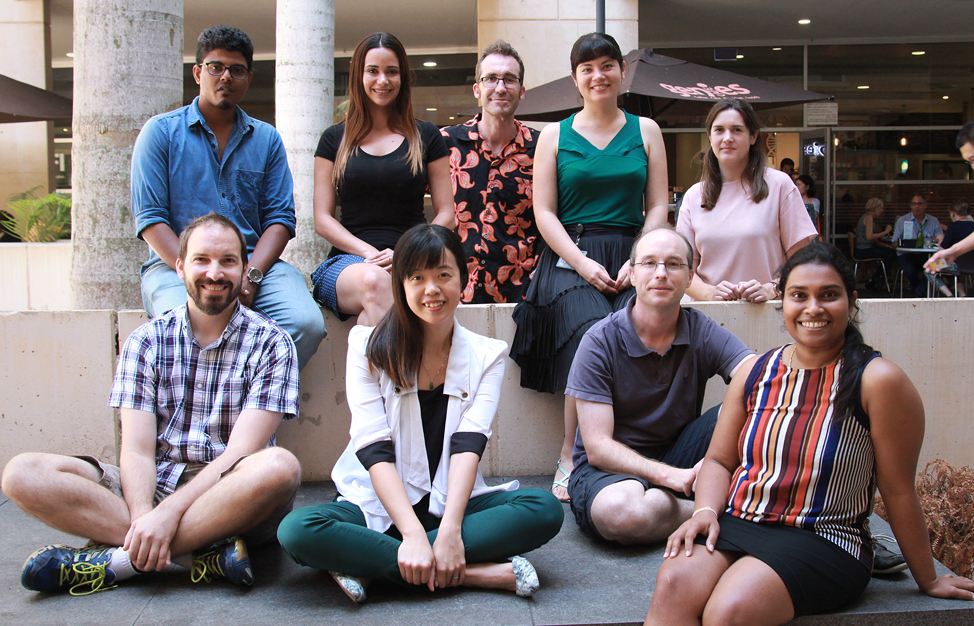 Early career researchers (ECRs) and postdocs are attracted to IMB because of the institute's excellent facilities, intellectual environment and well-funded laboratories.
IMB has an active ECR community led by the institute's ECR committee (pictured right), which organises regular mentoring and professional development events for their peers, and shares useful information and advice on taking the next step in your career.
Current activities of the IMB ECR committee include:
organising seminars and workshops focusing on ECR career development opportunities
initiating a pilot ECR mentoring program (first in UQ)
organising the ECR symposium (started at IMB and now UQ wide)
building industry connections
organising networking lunches with IMB invited scientific speakers.
Get involved
10 August 2017 9:00am
–
11 August 2017 12:30pm
Connect with fellow postdocs, establish in-house collaborations, and discuss your career options.
BLiSS brings together life-science institutes from across Brisbane for a one-day symposium. Participants have various backgrounds, including engineering, chemistry, molecular biology, neuroimaging, cognitive science, and so on. The event provides the perfect opportunity to learn more about what other ECRs achieve in Brisbane, extend your network and start new collaborations in a friendly, vibrant environment.