What is an antibiotic?
Antibiotic literally means 'against life' in Latin, but it is used today to refer to any compound that kills or inhibits bacteria. A wide range of treatments for bacteria fall under the banner of antibiotics.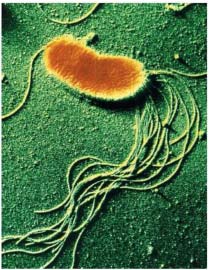 What are bacteria?

Bacteria are the oldest form of life on Earth and are the most numerous, with many quadrillions of bacteria thought to inhabit the planet today. They live in all habitats, including the human body. While many people think of bacteria as being 'bad', the majority of them have no effect on humans, and some are beneficial, helping us digest food and balance our immune system. However, there do exist so-called bad or 'pathogenic' bacteria, which cause diseases in humans and other organisms.
What is antibiotic resistance?
Antibiotic resistance occurs when antibiotics are no longer effective against bacteria – they become 'resistant'. This is a serious problem, as infections caused by bacteria that have been easily cured in the past may no longer be treatable.
Why has it developed?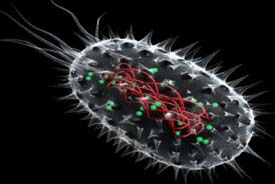 The effectiveness of antibiotics has led to their widespread use, both in humans (for therapy) and in animals (as 'growth promoters').  This in turn has meant a large number of bacteria have been exposed to antibiotics. Resistance in any population develops because of mutations, small differences in the genes of individuals in a population. These differences may allow a few individuals to survive the threat to their population. Bacteria can transfer DNA between individuals, not just to their offspring as in humans and most other organisms, meaning resistance can spread rapidly though a population and the effect of antibiotics becomes minimal. The longer a population of bacteria is exposed to an antibiotic for, the more likely it is to develop resistance.
What is a 'superbug'?
A superbug is a bacterium that carries several genes for resistance and can therefore resist several antibiotics. These bacteria usually need to be treated with a combination of powerful 'last resort' antibiotics, and even then may be untreatable.
What effect will antibiotic-resistant bacteria have on our health?
If bacteria are resistant to antibiotics, many of the treatments now used on bacteria will be useless. This problem, combined with the decreasing rate of new antibacterial drugs being approved, means we will have no way of treating these infections.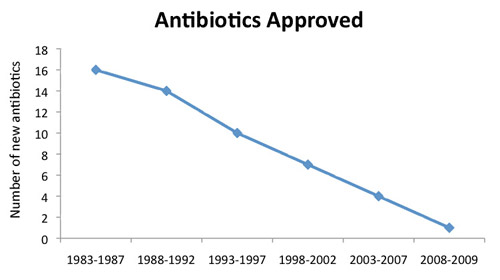 This problem is not likely to be alleviated in the near future, given the drop in the number of large pharmaceutical companies researching antibacterials.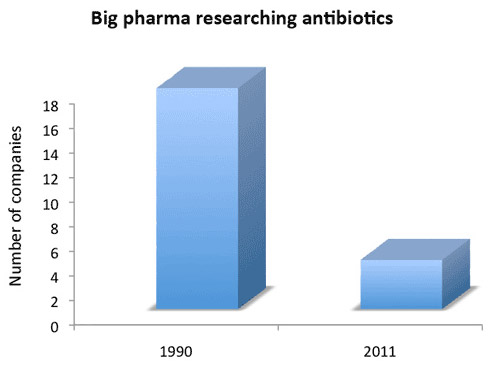 Bacteria cause a large number of infectious diseases that already kill tens of millions of people each year, meaning diseases such as tuberculosis, sepsis and golden staph, which have been treated for the past half century, will in the future have the potential to harm or kill anyone who becomes infected.
What is the Cooper group doing to solve this problem?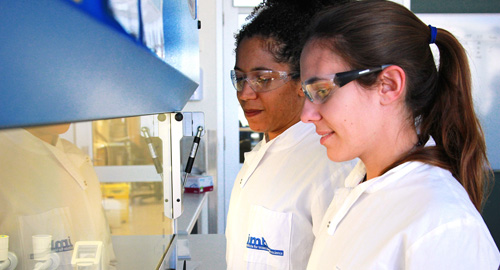 The Cooper group have recognised that antibiotic resistance has the potential to become a major health problem in the not-too-distant future. They are developing new drugs that will overcome the problem of antibiotic resistance and mean we can once again target the bacteria that cause disease and infection.
What can I do to prevent bacteria becoming resistant?
Learn about appropriate antibiotic use: antibiotics don't work on viral infections such as influenza. Studies have shown that doctors are more likely to prescribe antibiotics if the patient expects it, so be aware when you visit the GP with a cold, the flu this does not mean that you will automatically need antibiotics.
 
Many household soaps and hand washes promote themselves as being 'antibacterial'. It is not clear whether using antibiotics in household soaps is contributing to the problem of resistance, and researchers have called for further study in this area. In fact, some bacteria present on your hands are 'good' bacteria, and using an antibacterial soap kills this useful bacteria as well as 'bad' bacteria. Ordinary, non-antibacterial soap should be sufficient for good hygiene in the home. See this guide for how to properly wash your hands to prevent the spread of infection.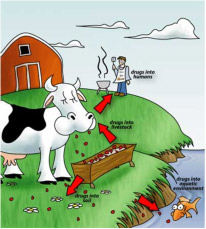 The 1999 Report of the Joint Expert Technical Advisory Committee on Antibiotic Resistance (JETACAR) found that 700 tonnes of antibiotics were imported into Australia each year. Of these, over half (390 tonnes) were intended for meat-producing animals to promote growth, while just over one third were to be used in humans.
The remaining 56 tonnes were for veterinary use. The report found resistant bacteria could move from animals to humans, or spread their genes to bacteria found in humans. This could be achieved through a person eating the meat of an animal with resistant bacteria, or through close contact with animals.
 
The antibiotics promoting growth in animals are used continuously at low dosage – the perfect conditions to create resistance. To prevent the spread of antibiotic-resistant bacteria from animals to humans, and to discourage this practice by livestock producers, only buy meat that is certified antibiotic-free. Please note that 'hormone-free' meat offered by some supermarkets is not necessarily free of antibiotics.
Another important measure is to educate yourself on antibiotic resistance and inform others. Read more