Spotlight on: Ian Henderson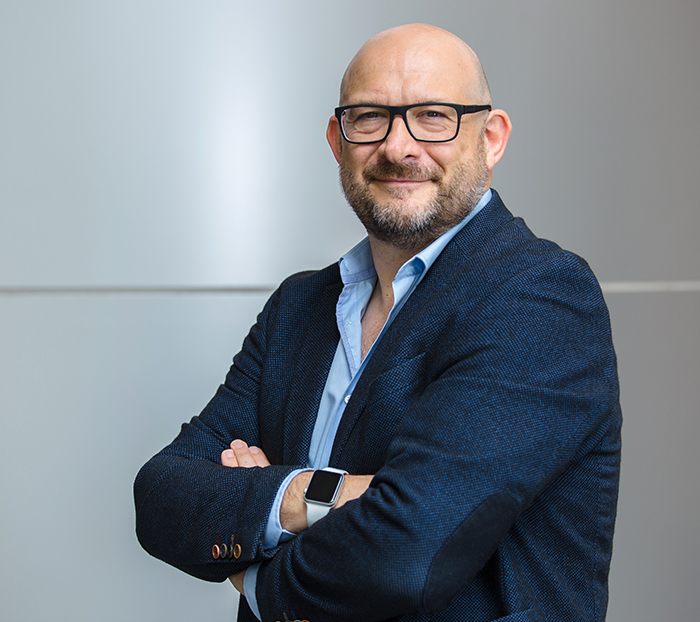 Tell us about your background and what you were doing before you came to IMB?
I fell in love with microbiology at school; inspired by a truly wonderful teacher. I studied microbiology at university, focusing on mycology. However, after university, I switched to studying HIV at the Wellcome laboratories. I returned to Trinity College Dublin to pursue a PhD in bacteriology, completing the trifecta of infectious organisms. I gained my first faculty position at the Queens University of Belfast. Due to the demolition of the department, I switched to the University of Birmingham soon after where I became the founding Director of the Institute for Microbiology and Infection (IMI).
 
What aspects of your role do you enjoy the most?
People! I really enjoy working with good people. I am a competitive person so I would say I am driven by success. However, success for me is not defined by my latest paper or most recent grant. For me, success is illustrated by the people I work with achieving their aspirations, whatever they may be. I believe there is real joy in helping people become excited about what they do, inspiring and motivating them, and ultimately seeing them achieve their dreams.
 
What do you like to do in your spare time? 
My spare time could be defined by family, fishing and food. My family is my life and as far as I am concerned, everything else comes second. I absolutely love off-shore fishing. I love the peace and solitude of being far out on the ocean, whilst being amazed by the gentleness and ferocity of nature. If you have seen me you will know that I relish food; both cooking it and eating it! I'll try anything at least once!
 
What can't you live without?
Coffee! That was why moving to Australia was a no brainer. In my book it is the country that does coffee better than anywhere else in the world. Your beer on the other hand……
 
Tell us something about yourself that may surprise us?
Have you ever played the Six Degrees of Kevin Bacon game? We all seem to know someone, who knows someone, who is related to, or friends with, whomever you choose. As a student working in the US, I met former President Richard Nixon on a weekly basis; I coached Brian O'Driscoll in rugby (Ireland's former Rugby Union captain); I met Jodi Foster at my brother's wedding (she was staying in the same hotel and crashed the wedding!); and on my 26th birthday, I ended up in a bar celebrating with Keifer Sutherland. So, you now all have one degree of separation to Kevin Bacon!
 
What are you looking forward to most about your role here at IMB?
As a kid, my favourite things were my toolbox and my Paddington bear pillowcase (which had Paddington bear with a toolbox!). I was always banging nails into bits of wood and making forts and tree houses. So, in many ways I have always been a builder. At IMB, I am hoping to use this love of "building" things to help guide IMB into the future. I feel incredibly lucky to work at IMB, it is an awesome place to work and will only be limited by its imagination and ambition.