Australia's #1 research institute
We harness nature to tackle diseases in humans, animals and crops
Dr Zhalil probes the hidden world of microbes in soil samples to fight antibiotic-resistant infections.

Find out the results of our weekly poll to find out whether Brisbane thinks it's nature or nurture that drives us!
IMB x Brisbane Festival: transformation in nature
This September, we are partnering with Brisbane Festival to explore the intersection of art and science. Through the installation Hiromi Hotel: YU KA 夢花 (Dream Flower), conversations between artists and scientists, and weekly polls, we will examine the theme of transformations in nature.

We dare to imagine ending chronic pain
IMB researchers are looking to Australia's unique venomous plants and animals for new pathways to treat pain and for inspiration to develop new painkillers with fewer tolerance issues, addiction and side effects.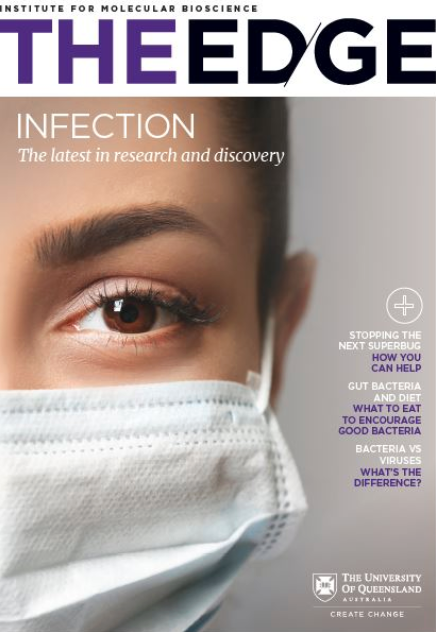 The Edge: Infection
The latest research and discovery
We are tackling the problem of drug-resistant bacteria through developing new diagnostics and treatments, and by empowering the community with knowledge on how to fight back against the threat of superbugs.