Every cure starts with a scientific discovery by someone who imagined a better future. At the
Institute for Molecular Bioscience our goal is to create a better future by making breakthrough
discoveries to improve health and wellbeing.
An anti-inflammatory found in probiotic bacteria shows promise for treating inflammatory bowel disease.

Thought to be exclusively controlled by the brain, researchers have shown that the liver also controls the circadian clock.

Building the first 3D model of the Commander complex, a bundle of proteins that act as 'postal workers' in cells.
Donate to endometriosis research
Endometriosis is a chronic, debilitating disease that affects the health of 1 in 9 women and people with a uterus of reproductive age in Australia.
Help us find better diagnostics and treatments for endometriosis.

We dare to imagine easing the burden of endometriosis
Professor Grant Montgomery and Dr Sally Mortlock from IMB are using their expertise in genomics to learn more about the disease, and provide better outcomes for people with endometriosis.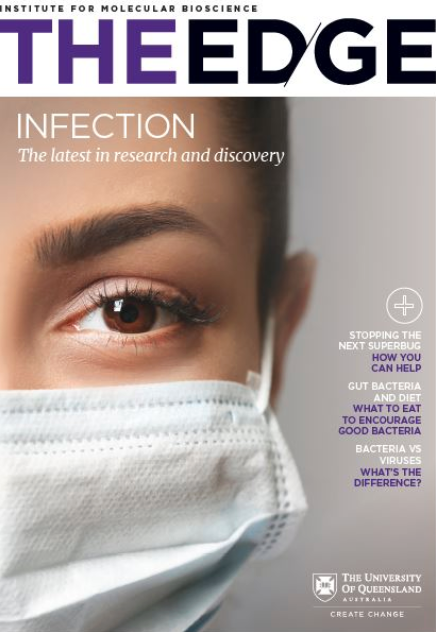 The Edge: Infection
The latest research and discovery
We are tackling the problem of drug-resistant bacteria through developing new diagnostics and treatments, and by empowering the community with knowledge on how to fight back against the threat of superbugs.